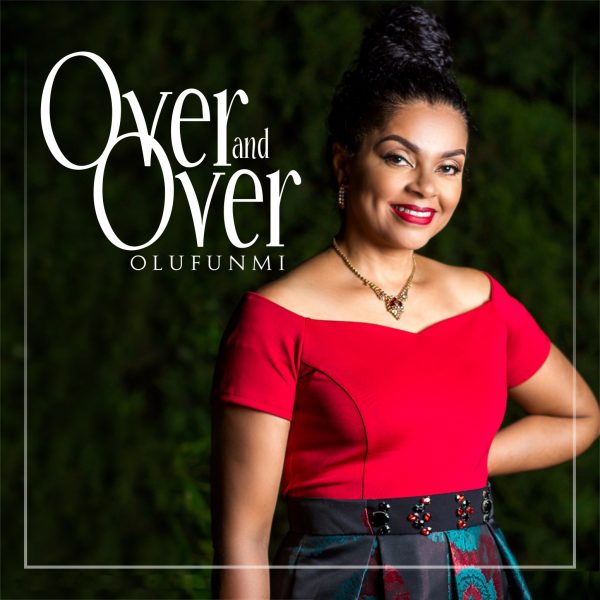 Gig Ventures recording artiste Olufunmi Olajoyegbe is out with her official single "Over and over" from his forth coming album project title: "You Alone".
According to Olufunmi: 'Over and Over', was birthed out of meditating on the wonderful unconditional love that God has for each of us. I sat thinking about all the amazing ways that God has moved not just on my behalf but also in the lives of those around me.
At Elijah's request God brought the rain clouds. Jesus calmed the storm for His frightened friends (the disciples). God held the sun in one place and time stood still for Joshua in battle and if this wasn't enough He sent Jesus to die in our place so that we could become His children and enjoy the fullness of His love for us. What GOOD NEWS!
Whatever you are going through, where ever you may be at this point in your life, God loves you! I hope as you listen this will be reaffirmed in your heart!
Olufunmi is a well-known Nigerian based Gospel artist. Due to the wide range of music styles she was exposed to, her music has been described as eclectic ranging from classical, R&B, Rock, African beats to her great love for Jazz music. Her songs encourage, inspire and clearly show a heart of faith. Many have expressed their love for her music and attest to her music having touched their lives positively.
Her music has always been about God and my relationship with Him. There is nothing sweeter than being in His presence. She hopes to bring people into His presence through her music. To hopefully inspire and encourage her listeners.
This song is produced, mixed and mastered by Ifiok Etuk.
Download, Listen, Enjoy and Share!