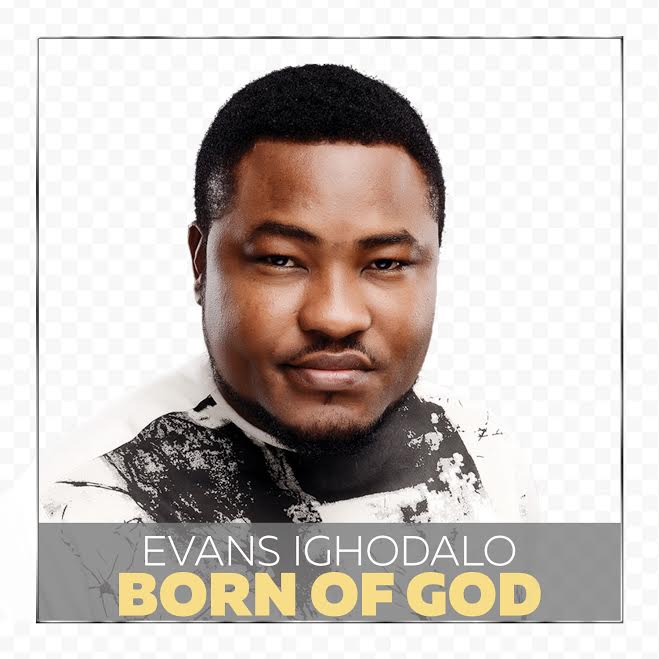 "This is such a great album for a debut. The syncopation and African vibe infused with contemporary sounds is top notch. The backup vocals are also dope!" ~ TOLA Omoniyi 
Evans Ighodalo, whose debut single "Drink from the River" achieved critical acclaim and heavy radio rotation, finally releases his much anticipated debut album 'Born of God'.
The Abuja based Nigerian music minister has a unique sound, creative music arrangement, great songwriting skills, giving birth to songs that are not only memorable but capable of lifting your spirit. Evans has since 2015 released 7 songs, including 'You Alone Are God', 'We Lift You' and 'Blessed Be the Name of The Lord (ft Ify Benson)' which have been well received by lovers of great music.
The release of 'Born of God' album follows years of writing, composing and research. It contains 15 tracks that ranges from slow tempo worship songs, to urban contemporary praise tracks and two tracks with some surprise genres.
All live recordings on the album produced by the veteran music band SWITCH which comprises of Godwin Hilary, Sunnie Snares, Praise Akpan Koko and Okario Jazzy.
'Born of God' is a top notch album with edifying content, world class music and easy-to-sing lyrics that will drive you to a realm of deep worship, gratitude and thanks to God.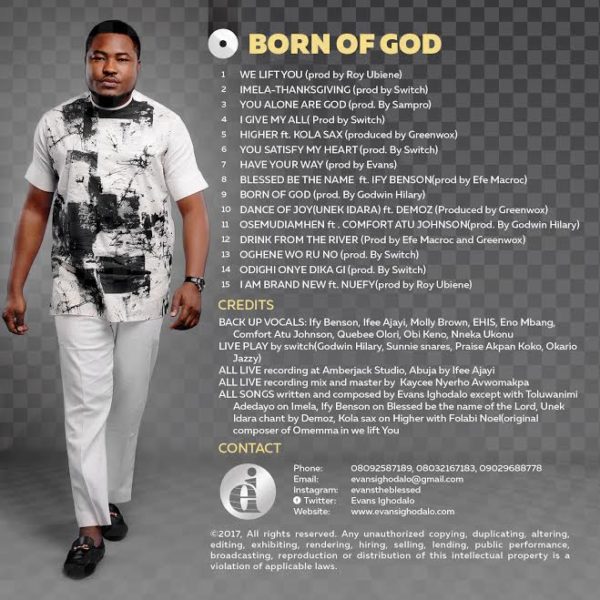 TRACKLIST

Born of God by Evans Ighodalo is now available for purchase on music digital stores.
Spiricoco | MyMusic | iTunes | Amazon 
To stream music from the "Born of God" album, click http://itunes.apple.com/album/id1211241621