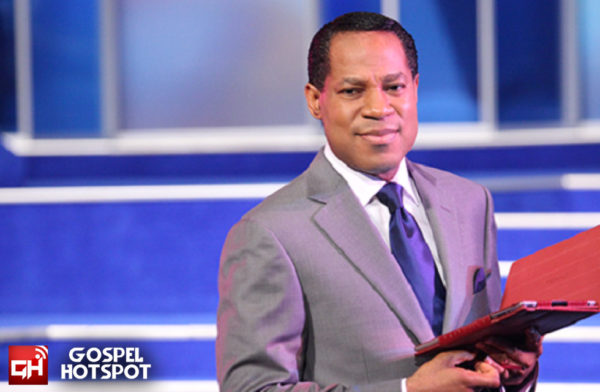 Topic: A Lifestyle Of Rest [Tuesday, April 4th]
Therefore take no thought, saying, What shall we eat? or, What shall we drink? or, Wherewithal shall we be clothed? (For after all these things do the Gentiles seek:) for your heavenly Father knoweth that ye have need of all these things (Matthew 6:31-32).*_
Many today are burdened with stress and anxiety. They're worried about their work, family, business, finances, etc. God doesn't want that for any of His children. Worry sets before you a magnetic force that attracts things that are consistent with it. It has its fears, fears of negative possibilities. If you keep worrying about losing your job, for example, soon enough you'll lose it.
The cure for worrying is to stay your mind on God's Word. Philippians 4:6 says, "Be careful for nothing; but in every thing by prayer and supplication with thanksgiving let your requests be made known unto God." So, rather than worry, ask and receive whatever you require, and live in the consciousness of His victory, grace and excellence in the different areas of life!
Anything short of a life of absolute rest, joy, and fulfilment in Christ Jesus, isn't God's best for you. Hebrews 4:3 says, "For we which have believed do enter into rest, as he said, As I have sworn in my wrath, if they shall enter into my rest: although the works were finished from the foundation of the world." This is very powerful and touching. God finished all His works from the foundation of the world before He made man, and now He's at rest. He's not working or creating new things today nor is He modifying the things He already made. He's seated in heaven, not pacing and wondering what else needs to be done. This is the kind of life He's given us; a life free of struggles.
The Bible says, "There remaineth therefore a rest to the people of God. For he that is entered into his rest, he also hath ceased from his own works, as God did from his. Let us labour therefore to enter into that rest, lest any man fall after the same example of unbelief" (Hebrews 4:9-11). Living in God's rest is one of the blessings for the new creation, and the way to live in it is living by faith in God's Word. Embrace the Master's invitation to a stress-free life, and live accordingly. He said, "Come unto me, all ye that labour and are heavy laden, and I will give you rest. Take my yoke upon you, and learn of me; for I am meek and lowly in heart: and ye shall find rest unto your souls. For my yoke is easy, and my burden is light" (Matthew 11:28-30).
PRAYER
Dear Father, thank you for the life of rest, joy, and fulfilment you've granted me in Christ Jesus. I'm seated together with Christ in heavenly places, ruling and reigning with Him. Now and always, I function from the vantage position of peace, and dominion in Christ. Blessed be God!
Further Study: || Matthew 6:25-34 Therefore I say unto you, Take no thought for your life, what ye shall eat, or what ye shall drink; nor yet for your body, what ye shall put on. Is not the life more than meat, and the body than raiment? 26 Behold the fowls of the air: for they sow not, neither do they reap, nor gather into barns; yet your heavenly Father feedeth them. Are ye not much better than they? 27 Which of you by taking thought can add one cubit unto his stature? 28 And why take ye thought for raiment? Consider the lilies of the field, how they grow; they toil not, neither do they spin: 29 And yet I say unto you, That even Solomon in all his glory was not arrayed like one of these. 30 Wherefore, if God so clothe the grass of the field, which to day is, and to morrow is cast into the oven, [shall he] not much more [clothe] you, O ye of little faith? 31 Therefore take no thought, saying, What shall we eat? or, What shall we drink? or, Wherewithal shall we be clothed? 32 (For after all these things do the Gentiles seek:) for your heavenly Father knoweth that ye have need of all these things. 33 But seek ye first the kingdom of God, and his righteousness; and all these things shall be added unto you. 34 Take therefore no thought for the morrow: for the morrow shall take thought for the things of itself. Sufficient unto the day [is] the evil thereof. ||
Daily Scripture Reading
1-Year Bible Reading Plan:* Luke 10:1-24,
Joshua 20-22
2-Year Bible Reading Plan:* Matthew 27:26-37,
Leviticus 4