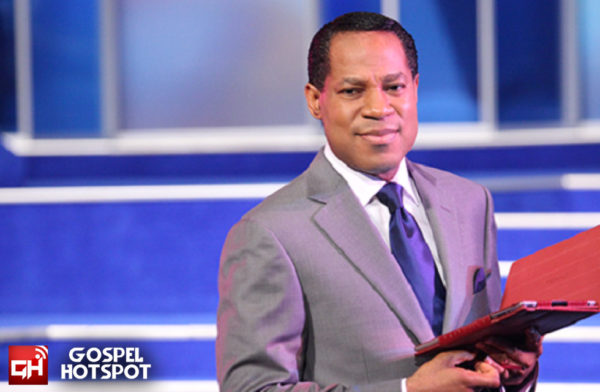 Topic: A Real Spiritual Birth [Wednesday, May 24th]
Therefore if any man be in Christ, he is a new creature: old things are passed away; behold, all things are become new (2 Corinthians 5:17).*_
Being born again is much more than changing your behaviour or turning over a new leaf. When you received Christ into your life, something actually happened; there was a real spiritual birth. You were born of the Word of God and the Spirit of God. That's how come you have the life, nature and character of God in your spirit; it's a completely new life.
Romans 6:6 says, "Knowing this, that our old man is crucified with him, that the body of sin might be destroyed, that henceforth we should not serve sin." The "old man," the life you had before you were born again, isn't suspended; it's dead. You're a new man. 2 Corinthians 5:17 says, "Therefore if any man be in Christ, he is a new creature: old things are passed away; behold, all things are become new." The Greek rendering of the expression "new creature" refers to a new species of being; one that never existed before—one without a past.
In the presence of God, everything you were, and did before you were born again never existed; there's no record, because you're a new creation, a new being. Christians who are ignorant of this are held in bondage to their past, which invariably makes them ineffective in the things of God.
Understand that your spirit has come alive to God, and seeks only to please Him and do His will now that you're born again. You might ask, "How come some people still do the wrong things even after they've been born again?" The truth is, those things don't come from their human spirit, but from the "unrenewed" mind and the senses. This is the reason you must keep renewing your mind with the Word. Keep learning, meditating on, and living the Word. That way, you'll train your spirit to rule over your mind and the flesh.
You're the righteousness of God in Christ Jesus. You've been born into a newness of life; live accordingly.
CONFESSION
I live in victory, and walk in righteousness. The Word of God renews my mind, strengthens my spirit, and purifies my soul. The glory of God is revealed in me today as I meditate on the Word, in Jesus' Name. Amen.
Further Study: || Colossians 3:9-10 Lie not one to another, seeing that ye have put off the old man with his deeds; 10 And have put on the new [man], which is renewed in knowledge after the image of him that created him: ||
|| 2 Corinthians 5:21 For he hath made him [to be] sin for us, who knew no sin; that we might be made the righteousness of God in him. ||
|| Romans 6:4 Therefore we are buried with him by baptism into death: that like as Christ was raised up from the dead by the glory of the Father, even so we also should walk in newness of life. ||
Daily Scripture Reading
1-Year Bible Reading Plan: John 11:17-57,
2 Kings 13-15
2-Year Bible Reading Plan: Mark 12:28-34,
Numbers 27
EXTRACT FROM: Rhapsody of Realities Daily Devotional