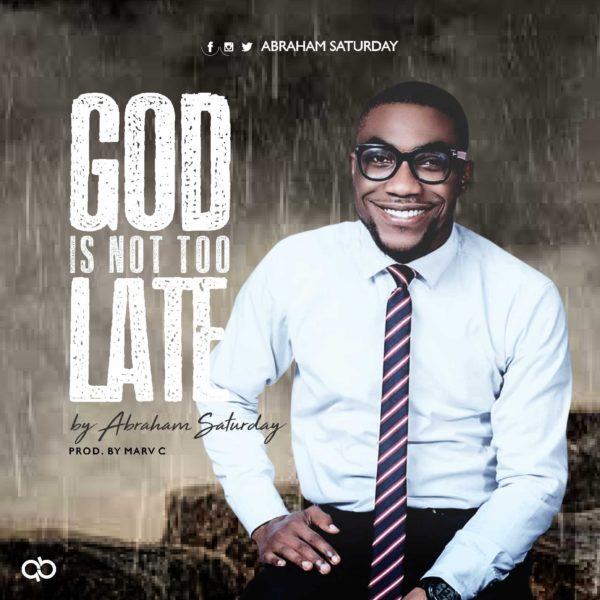 Check out this new single from Gospel music minister, Abraham Saturday titled "God Is Not Too Late".
According to him, "This song is my experience for almost 2years now, the devil thought he won but God came through!
It's difficult to be facing some challenges without getting help, everyone turns their back on you and you think your own is finished but remember there is God, He doesn't turn His back, it might take so much time but He is never late, when He arrives He arrives early.
I pray this song be an encouragement to you in that problems you're facing".
Stream & Download Audio Below; 
Lyrics: God Is Not Too Late By Abraham Saturday
Lord you're never too late
Lord you're always time
There is no time you arrive that is late!
We just have to believe in your word
I believe in you x2
You are never late
Always right on time
We believe in you.
Lord you're never too late
Lord you're always time
There is no time you arrive that is late!
We just have to believe in your word