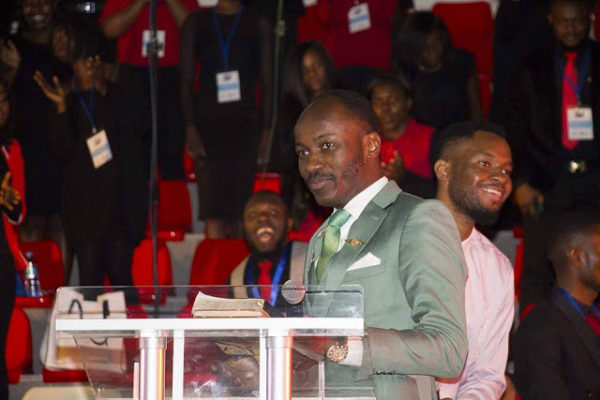 "He that watereth shall surely be watered." That verse from the Scripture aptly describes the life of servant of God and founder of the Omega Fire Ministries worldwide, Apostle Johnson Suleman, as he keeps receiving honours wherever he is divinely directed on a mission. Indeed, it has always been from grace to grace for him.
The firebrand preacher just completed his 'Help From Above 2017' crusade in the Republic of Cyprus, the South of Turkey where thousands of destinies were restored through his special anointing, and lives were transformed.
He is going to repeat even greater feats as he moves the prophetic train to Turkey on Monday, 5th of April, 2017, for another two-day crusade that ends on Tuesday, 6th of April, 2017.
This is a testimony to the fact that Apostle Suleman does not just preach words that carry life, he also changes lives positively by giving as he leads by example.
In Cyprus, the man of God from Auchi, Nigeria, shared the gospel of no-more-tears, termination of wickedness, and restoration. Cyprus experienced fresh grace, life transformation while souls were saved. As he ministered to the mammoth audience, he also showered on many material blessings to stabilize their financial state and make them hungry for God. During the encounter, an indigent student was stunned when Apostle Suleman blessed him with 1,000 Euros.
Prophecy is not entertainment, the 'Oracle of God' always affirms, adding that, when God is ready to help a people, He sends a prophet.
And, only a heart for God and love for mankind, he says, can do this.
More Photos Below: