News
Bishop David Oyedepo Marks 66th Birthday Celebration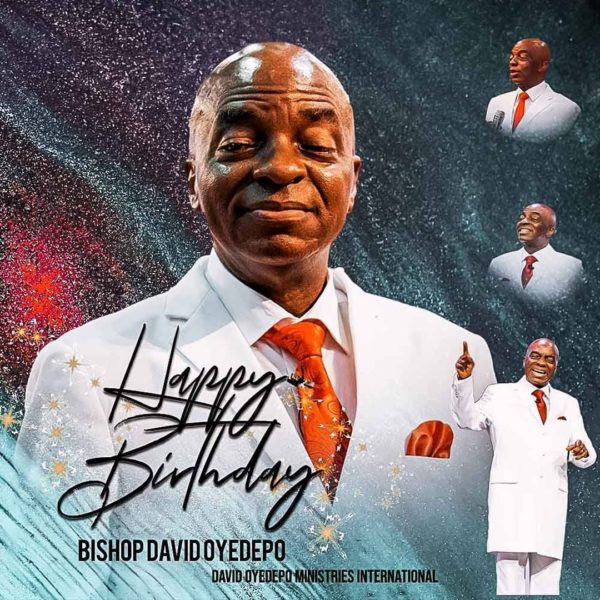 Founder of Living Faith Church aka Winners' Chapel International, Bishop David Olaniyi Oyedepo is celebrating his 66th birthday today Sunday 27th September, 2020 in great tribute and nobility.
Accompanied by love and cheers from family, friends, other Ministers of God and members of his ministry were numerous centenary messages and wishes to the highly esteemed and renowned minister of God.
Among those who celebrated him were his dear wife and son, Pastor Faith Oyedepo and Isaac Oyedepo, Pastor(s) Enoch and Folu Adeboye, the General Overseers of The Redeemed Christian Church of God (RCCG) and spiritual parents to Bishop David Oyedepo.
Pastor Faith Oyedepo: "Happy Birthday! Dr. David O. Oyedepo. Congratulations and happy 66th birthday to my wonderful, loving and caring husband of over 38 years. May your light keep shining brighter till the perfect day. Love you loads!!!"
Pastor E.A Adeboye: "To a man of God who has consistently proved that the great commission is our utmost priority as believers and has become a global phenomenon standing out as a light to his generation, I want to say a Happy Birthday to you @davidoyedepomin…"
Isaac Oyedepo: "Happy Birthday Dad @davidoyedepomin. We are privileged to call you our earthly father while the entire world gets to refer to you as their spiritual father. We are thankful to God for your 66th Birthday and grateful that you are waxing greater in grace and strength…"
Bishop David Oyedepo is a devout man of service in the ministry and seen as one of the most powerful preachers in Nigeria who received a mandate from God through an 18-hour vision in May 1981, to liberate the world from all oppression of the devil through the preaching of the word of faith till date. He is also a pioneer of great vision, hence the establishment of vast missionary movements and institutions through his ministry to equip the younger generations for global impact.
Meanwhile, his second daughter who recently got married, Joyce Oyedepo is also celebrating her birthday today.
We celebrate one of God's grand servants, wishing you a fabulous year full of great expectations. Happy Birthday Bishop David Oyedepo ! – Team GospelHotspot