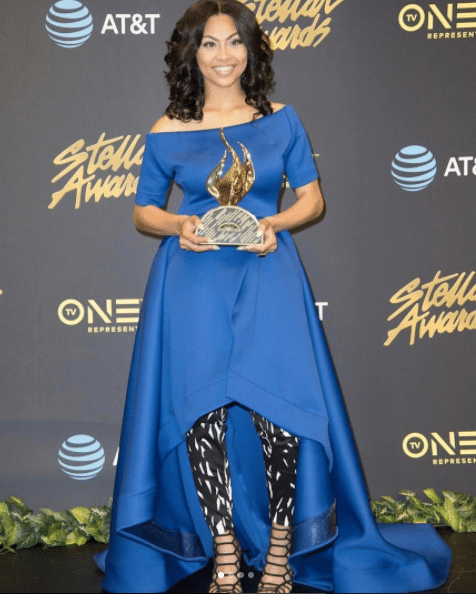 Congrats are in order for gospel artist  Bri Babineaux,  the "Keys To My Heart" singer is the 32nd annual Stellar Awards Best New Artist.  The singer also won Contemporary Female Vocalist Of The Year.
Bri wrote on her social media accounts:
'I'm truly thankful. This was an unforgettable moment for me. The mere fact that I was nominated for 3 Stellar Awards was a blessing within itself. I am humbled and still in awe that I won 2 Stellar Awards. Who would have known a girl singing in a living room with her family and friends would have an impact on so many people. I give all the glory and honor to God for everything that has transpired cause I know that he's the one who has been spearheading this entire thing from day one. Thank you to Mr. Don Jackson and @thestellars I'm forever grateful. And to my supporters #Brination thank you for all the love and support you've given me. Let's continue to make Jesus famous!!!!