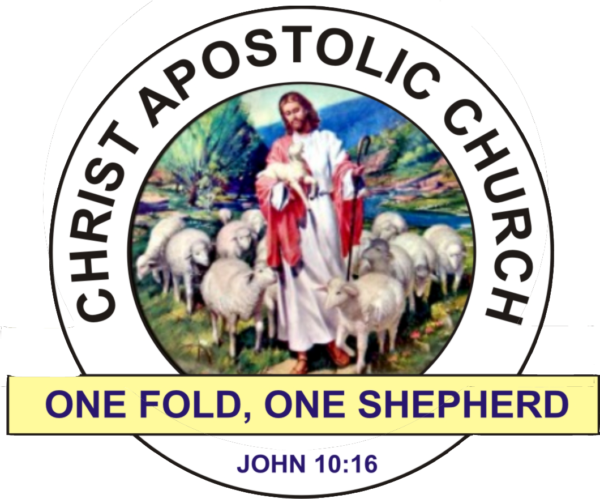 The Living Water –  Christ Apostolic Church Daily Devotional Guide 
Date: Thursday, August 13, 2020
Topic: Beware Of This Adullamite
Read: Genesis 38:1-3
Genesis 38:1-33 At that time Judah withdrew from his brothers and went to [lodge with] a certain Adullamite named Hirah.
There Judah saw and met a daughter of Shuah, a Canaanite; he took her as wife and lived with her.
And she became pregnant and bore a son, and he called him Er.
And she conceived again and bore a son and named him Onan.
Again she conceived and bore a son and named him Shelah. [They were living] at Chezib when she bore him.
Now Judah took a wife for Er, his firstborn; her name was Tamar.
And Er, Judah's firstborn, was wicked in the sight of the Lord, and the Lord slew him.
Then Judah told Onan, Marry your brother's widow; live with her and raise offspring for your brother.
But Onan knew that the family would not be his, so when he cohabited with his brother's widow, he prevented conception, lest he should raise up a child for his brother.
And the thing which he did displeased the Lord; therefore He slew him also.
Then Judah said to Tamar, his daughter-in-law, Remain a widow at your father's house till Shelah my [youngest] son is grown; for he thought, Lest perhaps [if Shelah should marry her] he would die also, as his brothers did. So Tamar went and lived in her father's house.
But later Judah's wife, the daughter of Shuah, died; and when Judah was comforted, he went up to his sheepshearers at Timnath with his friend Hirah the Adullamite.
Then it was told Tamar, Listen, your father-in-law is going up to Timnath to shear his sheep.
So she put off her widow's garments and covered herself with a veil, wrapped herself up [in disguise], and sat in the entrance of Enaim, which is by the road to Timnath; for she saw that Shelah was grown and she was not given to him as his wife.
When Judah saw her, he thought she was a harlot or devoted prostitute [under a vow to her goddess], for she had covered her face [as such women did].
He turned to her by the road and said, Come, let me have intercourse with you; for he did not know that she was his daughter-in-law. And she said, What will you give me that you may have intercourse with me?
He answered, I will send you a kid from the flock. And she said, Will you give me a pledge (deposit) until you send it?
And he said, What pledge shall I give you? She said, Your signet [seal], your [signet] cord, and your staff that is in your hand. And he gave them to her and came in to her, and she became pregnant by him.
And she arose and went away and laid aside her veil and put on the garments of her widowhood.
And Judah sent the kid by the hand of his friend the Adullamite, to receive his pledge from the woman's hand; but he was unable to find her.
He asked the men of that place, Where is the harlot or cult prostitute who was openly by the roadside? They said, There was no harlot or temple prostitute here.
So he returned to Judah and said, I cannot find her; and also the local men said, There was no harlot or temple prostitute around here.
And Judah said, Let her keep [the pledge articles] for herself, lest we be made ashamed. I sent this kid, but you have not found her.
But about three months later Judah was told, Tamar your daughter-in-law has played the harlot, and also she is with child by her lewdness. And Judah said, Bring her forth and let her be burned!
When she was brought forth, she [took the things he had given her in pledge and] sent [them] to her father-in-law, saying, I am with child by the man to whom these articles belong. Then she added, Make out clearly, I pray you, to whom these belong, the signet [seal], [signet] cord, and staff.
And Judah acknowledged them and said, She has been more righteous and just than I, because I did not give her to Shelah my son. And he did not cohabit with her again.
Now when the time came for her to be delivered, behold, there were twins in her womb.
And when she was in labor, one baby put out his hand; and the midwife took his hand and bound upon it a scarlet thread, saying, This baby was born first.
But he drew back his hand, and behold, his brother was born first. And she said, What a breaking forth you have made for yourself! Therefore his name was called Perez [breaking forth].
And afterward his brother who had the scarlet thread on his hand was born and was named Zerah [scarlet].
MEMORISE:
At that time Judah withdrew from his brothers and went to [lodge with] a certain Adullamite named Hirah. (Genesis 38:1).
EXPOSITION
Who are the people in your life? Those you surround yourself with are a great determinant of what happens to and in your life. The adage says, "Show me your friends and I will tell you who you are." To surround yourself with the right people is to get going in the right direction and in line with the programme and purpose of God for you. Many people don't want to flock around people who can tell them the truth or correct them in any way.
Judah, in today's dose of the Living Water, made grievous mistakes and got exposed to bitter experiences that nearly wrecked his entire life because of the kind of friend he associated with. Judah, meaning 'praise' was privileged to have the scepter of leadership among the children of Israel (Gen. 49:10). Was he the first born? No. He was the fourth, but all the three before Him missed the opportunity to be the ruler (Gen. 34:21-31; 35:22, 49:1-7). It was the same instrument of office, the full support of his friend, Hirah an Adullamite (Gen. 38:18). Very unfortunate! All the bitter experiences Judah had, surfaced because:
1. Judah depart from his brothers.
2. He visited a certain Adullamite. (Gen. 38:1).
Association with Hirah, an Adullamite was Judah's greatest undoing. Through interaction and relationship with this "friend", he got a Canaanite woman as a wife (unequal yoking with unbelievers 2 Cor. 6:14). After the death of his two sons and wife (v. 12), he travelled again to Timnath with this friend Hirah, the Adullamite where AGAIN, he got into the trap of the daughters-in-law who was mistaken for an harlot (vs. 13,14,24,25).
Hirah the Adullamite in this context is anyone or thing that one is comfortable to associate with, who may deliberately or unknowingly make one an enemy of God. Such usually makes one severe relationship with God and His people (cf. Heb. 10:25). They can make you feel secure (false security), and give ungodly counsel. So, for you to excel in life and relationship with God, you must beware of, and avoid this kind of people. Only the genuine children of God and lover of His Word and Work should be your friend. Be wise.
PRAYER POINTS
1. Lord Jesus, help me to steer clear of those associations that do not glorify You in my life.
2. Lord Jesus, I refuse to loose relationship with You, and those you have put around me for success in my Christian journey.
3. Lord, deliver our leaders (spiritual and secular) from those who are playing the role of Hirah the Adullamite in their lives.
EXTRA READING FOR TODAY: Psalms 25-29; Revelation 4 – 5