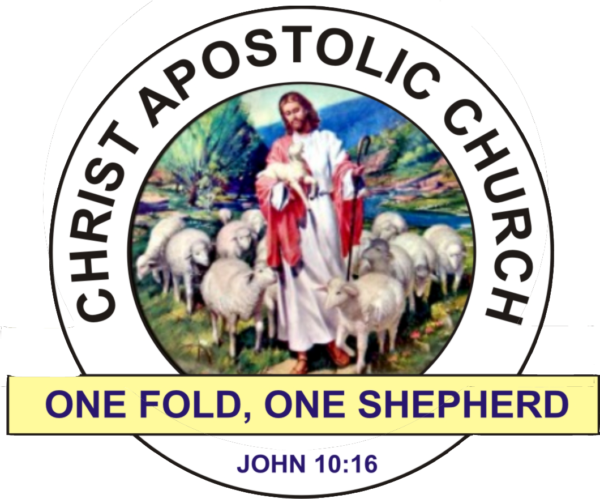 The Living Water –  Christ Apostolic Church Daily Devotional Guide 
Topic: Understanding The Kingdom Of Darkness (1)
Date: Friday, November 13, 2020 – World Kindness Day
Read: 2 Corinthians 10:1-6
2 Corinthians 10:1-6  Now I Paul myself beseech you by the meekness and gentleness of Christ, who in presence am base among you, but being absent am bold toward you:
But I beseech you, that I may not be bold when I am present with that confidence, wherewith I think to be bold against some, which think of us as if we walked according to the flesh.
For though we walk in the flesh, we do not war after the flesh:
(For the weapons of our warfare are not carnal, but mighty through God to the pulling down of strong holds;)
Casting down imaginations, and every high thing that exalteth itself against the knowledge of God, and bringing into captivity every thought to the obedience of Christ;
And having in a readiness to revenge all disobedience, when your obedience is fulfilled.
MEMORISE:
Have respect to the covenant; for the dark places of the earth are full of the haunts of cruelty (Psalms 74:20)
EXPOSITION
The kingdom of darkness is a mystery but not from God who made all things. Ordinary human being cannot fathom the operation of the dark kingdom. Yet, it is clear as light before the Lord of heaven and earth whose seat is enthroned in light that eyes cannot behold. (Matthew 13:10,11,34,35; 1 Timothy 3:16; 2 Thessalonians 2:7). This is because both kingdoms operate on a higher plane or principles and laws that are beyond human comprehension and ability. The Lord Jesus Christ however assures that "there is nothing covered that shall not be revealed, and hid that shall not be known. Therefore, fear them not" (Matthew 10:26).
The Bible makes it clear that there is a kingdom of darkness. That is, a system that operates in secret. Everything is done secretly to the honour and praise of the devil. They avoid anything called light and try as much as possible to put off light. It is a system that is full of undertones and a communion that is laden with dark sentences. Anyone that is outside their fold is called the uninitiated. Their practices are a taboo for the outsiders to know. Those in their confraternities are bound by a grievous oath. Repentance and forgiveness can never be found among them. Mercy is not part of their vocabulary, not to talk of grace. Curse, vindictiveness and cruelty, etc. are their trademarks.
The dark kingdom is said to be in three categories: Anti-God, Antichrist and Satanic. This has been confirmed by countless former devotees worldwide, who had served the kingdom for many years before God rescued them through the blood of His dear Son, Jesus Christ. These infernal groups communicate by codes and identity themselves by signs.
Christians are enjoined not to have any fellowship with them (Ephesians 5:11), and to reprove them. Their work is equally described as unfruitful in the same verse; (cf. 2 Corinthians 6:14ff). The Bible says: "And when they shall say unto you, seek unto them that have familiar spirits, and unto wizards that peep and mutter: should not a people seek unto their god?" (cf. Isaiah 8:19), Seek God today, dear reader, and it shall be well with you in Jesus' name. Peace be unto you forever!
PRAYER POINTS
1. Thank you Lord for saving me from the power of sin, death and Satan.
2. We repent of, and renounce our follies and all our forefathers' evil and dark covenants.
3. Lord Jesus, help the leadership of Your Church not to cooperate any longer with the devil but use every opportunity to render him useless in Jesus' name.
EXTRA READING FOR TODAY: Jeremiah 51 – 52
Author: C.A.C WORLDWIDE