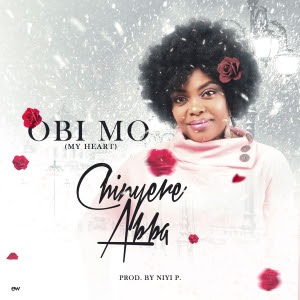 Chinyere Abba  makes her  debut with a stunning song she called "Obi Mo (My Heart)".  The Abuja Nigerian based,  Songwriter and Relationship Counselor simply made her effort that will ignite all of the grind and soft melody to extents we never thought possible this festive season. 
Obi Mo is one which looks to be the definition of our mid-week affairs and a song received from God in the place of worship. It's an expression of  love to God because He is the reason for my life. Medically, heartbeat is a sign of life and so as long as He remains my heart, life is guaranteed. It also comes across as a love song for couples and for anyone in love.
Great news is the fact that Chinyere Abba let her DEBUT SINGLE fly for free download Off her album project Title "HE ROARS".
Download, Listen, Enjoy and Share!