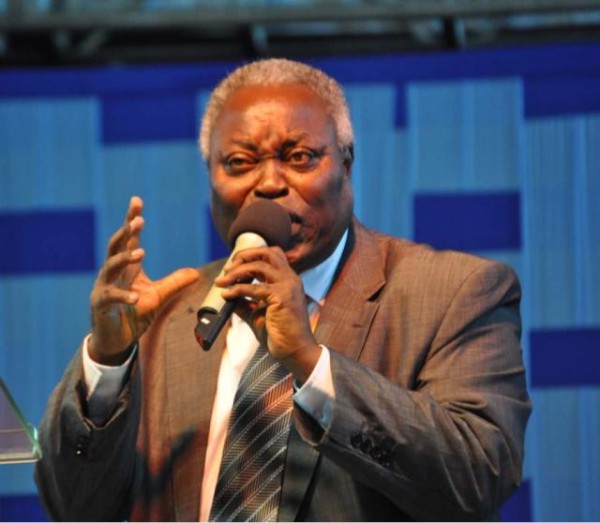 Topic: That Storm Within [Wednesday December 27, 2017]
Text: Matthew 5:21-26
Key Verse: "But I say unto you, That whosoever is angry with his brother without a cause shall be in danger of the judgment: and whosoever shall say to his brother, Raca, shall be in danger of the council: but whosoever shall say, Thou fool, shall be in danger of hell fire." (Matthew 5:22).
A temperamental monk always passed the buck for his fits of anger: his habit was to blame his fellow monastery residents. Finally, he decided to go to a place of complete quietness in the desert. He assumed that if he was left alone, he would be free. One morning as he was alone to himself and solitude, the monk accidentally knocked over a pitcher of water.

He ignored the incident. But when he ran into it again later, the pitcher fell on its side and spilled its contents. In anger, the monk picked up the water container and broke it into pieces. That was when the truth hit him: he could not be blaming others for his flare-ups. It was a problem caused by a storm within. It could only be tamed by a power from outside. Anger, says Jesus Christ, is only a step away from the danger of hell fire. God will not accept the work of a believer who is prone to anger and tantrums in his relationship with his brother, wife, friends or brethren.
Indeed, the Lord says, if there is an offering of work for us in His vineyard, we should stay away from the service and settle matters arising from angry outbursts before appearing before Him. Back in the Old Testament, the Lord says in Proverbs 22:24, 25: "Make no friendship with an angry man; and with a furious man thou shall not go: lest thou learn his ways, and get a snare to thy soul." The Lord does not desire the "leaven" of the sin of anger to swell the assembly of the saints, hence that warning.
Jesus reveals that anger is related to murder which, God declares, we should not commit (Exodus 20:13). Anger violates God's law on love and without which we cannot please Him. Genuine salvation and sanctification are the antidote to anger and make us possess Christ-like love and gentleness.
Thought for the day: Courting anger is an express passport to hell.
Bible Reading in one Year: Proverbs 18-20
DCLM Daily Manna was written by Pastor William Folorunso Kumuyi; is the founder and General Superintendent of the Deeper Life Bible Church situated at KM 42 on the busy Lagos-Ibadan Expressway, Nigeria.