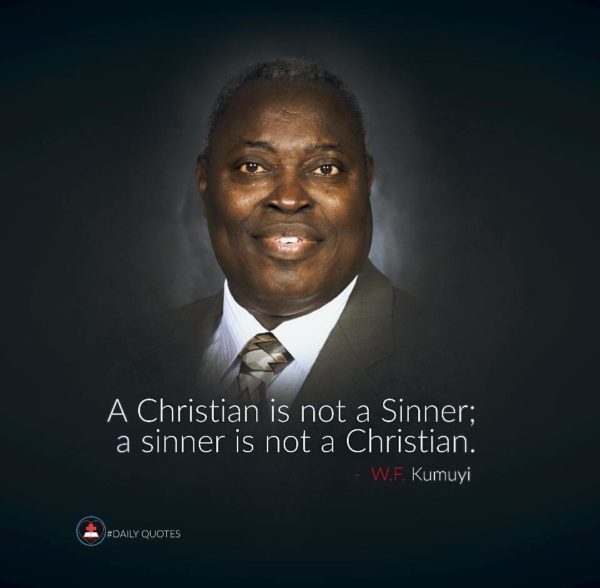 Topic: Unfailing Cruse [DCLM Daily Manna 8 November 2019 Daily Devotional By Pastor William Folorunso Kumuyi]
Text: 1 Kings 17:8-16
Key Verse: "And the barrel of meal wasted not, neither did the cruse of oil fail, according to the word of the LORD, which he spake by Elijah" – (1 Kings 17:16).
MESSAGE:
We live in a world where the race for what to eat is now unbecoming. Some people have gone the extra mile to do some dangerous things in order to keep soul, spirit and body together and have soon forgotten that there is One who created time and season and even in the season of famine, makes provision.
The case of this woman is the same with some today except for a difference. The widow of Zarephath came in contact with the national prophet, Elijah. He met her preparing to die because she and her son were ready to eat their last meal and wait for death, there was since no hope of another food. The prophet demanded that she prepare his food first and that singular response of giving and kindness resulted in a season-long divine provision for herself and her family.
The key for your unfailing cruse is your unceasing giving even in times of famine. This is what many people are not willing to hear at all and that's because they don't understand the mystery of giving. In this life, there are people who have done very little bit of kindness and have received great amounts of blessing and reward for that seemingly little act. Learn to give, make it part of your life and don't run away from people who always come to you for help. This is because "…It is more blessed to give than to receive" (Acts 20:35b). Give today and you'll see your cruse getting wider and deeper. Do something different from the general norm and you'll get a blessing greater than the general norm.
THOUGHT FOR THE DAY: Your unceasing giving is directly proportional to your unfailing cruse… Give!
THE BIBLE IN ONE YEAR: Jeremiah 51-52
DCLM Daily Manna was written by Pastor William Folorunso Kumuyi; is the founder and General Superintendent of the Deeper Life Bible Church situated at KM 42 on the busy Lagos-Ibadan Expressway, Nigeria.