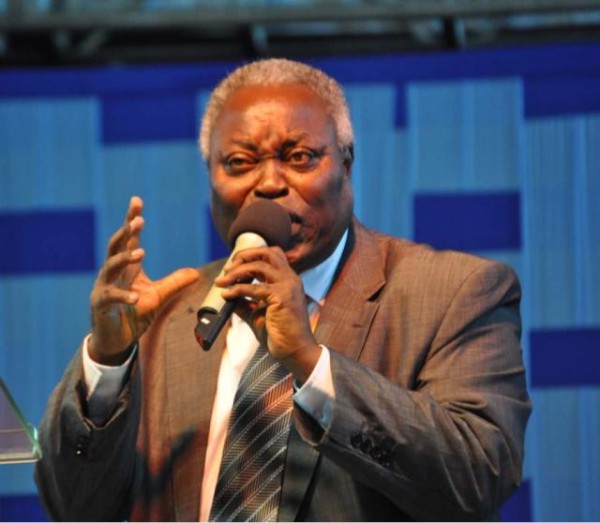 Topic: Doers, Not Hearers [Saturday November 11, 2017]
Text: Exodus 24:1-11

Key Verse: "And upon the nobles of the children of Israel he laid not his hand: also they saw God, and did eat and drink" (Exodus 24:11).
Twice in today's reading, the children of Israel affirmed that they would heed the commandments of the Lord as revealed to Moses His servant upon their freedom from bondage in Egypt where they had been oppressed and humiliated for hundreds of years.

God had a covenant relationship with His people, Israel. Much earlier in Exodus 12, the Lord employed the blood of a sacrificial lamb to shield them from the messenger of death who destroyed every first born in Egypt. They obeyed God at that time and it paid off. The ceremonial sprinkling of blood by Moses from the sacrificed animals pointed to the death of Jesus Christ whose blood atone for the sin of the world. Though it was a finished project, access to the full benefits requires true repentance from sin and obedience to Jesus, our Lord and Saviour.
Obedience provides the link to full redemption benefits in Christ's blood. Jesus reminds us in Luke 11:28 that "…blessed are they that hear the word and keep it." Part of our obedience is to observe the Lord's Supper which celebrates the new covenant based on Christ's death and resurrection.
The passage says: "…they ate and drank." The blood of animals was used to make covenant between God and man in the Old Testament. "And Moses took the blood, and sprinkled it on the people, and said, Behold the blood of the covenant, which the LORD hath made with you concerning all these words" (Exodus 24:8). The Lord's Supper is eaten only by those redeemed by the blood of Jesus and are obedient to His commandments. Anyone who partakes of it unworthily will be guilty of undermining God and His provisions for our good (Exodus 24:11 and 1 Corinthians 11:27-30).
Thought for the day: Selective obedience is a self-destructive venture.
Bible Reading in one Year: Isaiah 42-45
DCLM Daily Manna was written by Pastor William Folorunso Kumuyi; is the founder and General Superintendent of the Deeper Life Bible Church situated at KM 42 on the busy Lagos-Ibadan Expressway, Nigeria.