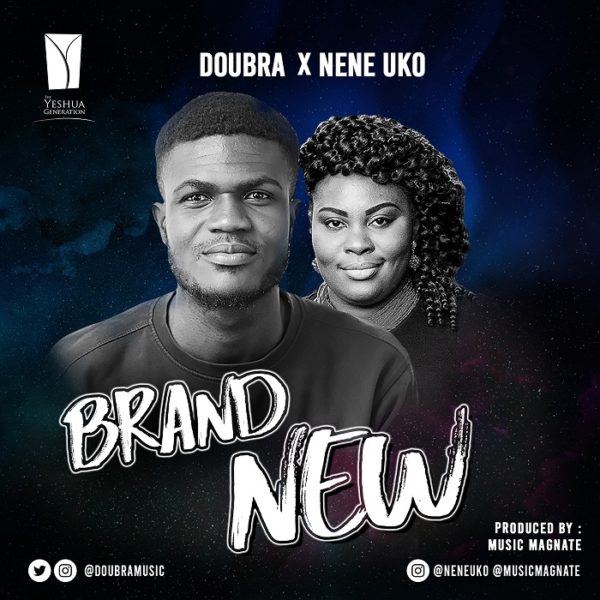 Singer, rapper and instrumentalist, Doubra makes a grand entry into the music industry with the release of his long awaited debut single "Brand New" featuring vocal powerhouse, Nene Uko.
Commenting on the debut single, Doubra who is also a prolific songwriter shares: "It's a song that sees me reminisce about the goodness of His love that has seen me through the past. It also sees me eulogize the faithfulness of His love in the present and it sees me pledge my absolute allegiance to God while at the same time declaring my absolute confidence in His love to always see me through regardless of whatever comes.
"I wrote the song 2018 but the demise of my mum mid-2019 was a huge trigger for me recording it because I desperately craved an outlet to reaffirm my belief and confidence in God's love to see me through the hurt and pain I was battling with at the time. Through divine arrangement, Nene was brought on board to lend her incredible vocals to the song after the gifted Wilson Joel cooked the beautiful instrumentals and voila! this beauty was created. I strongly hope it blesses you the way it has blessed me."
Stream & Download Audio Below; 
About Doubra
Doubra is a Songwriter, Singer, Rapper and Instrumentalist. His artistic gifts especially for writing has always been evident from a young age, penning rhymes and poems and spitting rap verses. A son to a former Choir Director, he has always been exposed to music for most of his life.
His interest in learning how to play the piano and the guitar during his university days helped him discover his ability to write and create songs and that's a skill he has honed over the years while serving as music director in his local church.
He is dedicated to deploying his musical gift as a tool for spreading the fame of the greatest Name; YESHUA. He's passionate about his music ministry and hopes to write and create songs for the Glory of God alone.