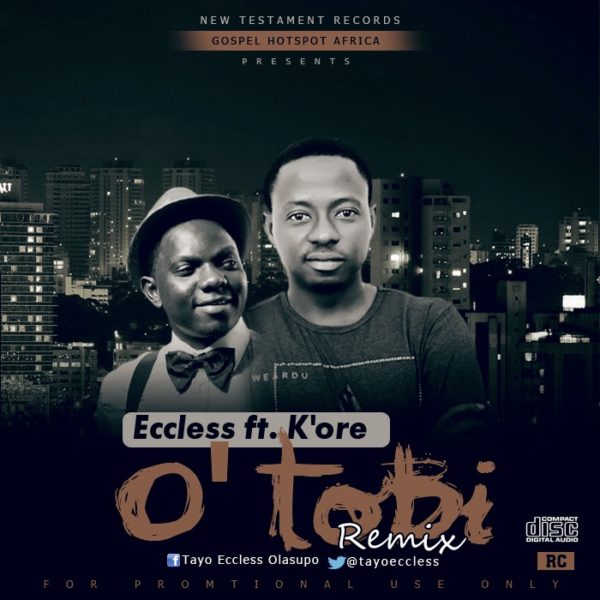 The son of the preacher Eccless is back with the Remix Of O'tobi featuring Kenny Kore.
As a seasoned gospel artiste, his deep love for music can be dated back to his days in the University where he belonged to different choral groups, and also his expeditions with different RCCG Choir groups over the years. His skills cut across different genres such as: Afro-op, Afro Hip-Hop and Reggae.
O'tobi (God is BIG) remix is the third single from Eccless' anticipated debut album which is set to drop anytime soon. In this track, Eccless combines perfectly with the enigmatic Kenny Kore in this song that makes you want to do nothing else than dance away in appreciation to God. O'tobi's Appeal and soul lifting effect no doubt, reinforces the truth that our God is indeed So Big.
This remix was produced by Dr Groove of Kadosh studios and is just a peek into the brand that Eccless represents and what to expect from the full album.
If you find yourself putting this song on repeat continuously, you are definitely not alone. The testimonies are endless! You can't help but listen again and again.
Stream & Download Audio Below;