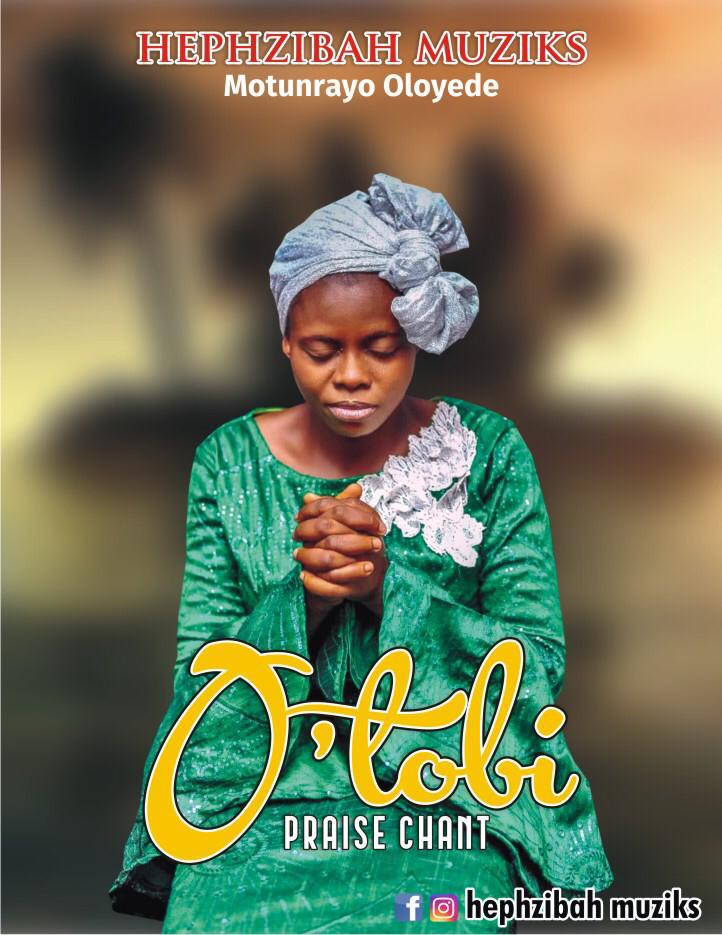 Gospel music minister, Hephzibah muziks releases new song titled – 'O Tobi'.
'O Tobi'  which is best translated as 'He is Great', is a highly inspirational praise chant that depicts the Greatness of God who is incomparable, and that everything he has created especially man should continuously say He is Great.
"I never saw Abraham, Isaac and Jacob but I serve the Same God they served.
The Lord of Armies who is so Great and whose order the Heavens obey. 
Enjoy the presence of the Great God as you listen to this song" – Hephzibah Muziks
Motunrayo Oloyede widely known as 'Hephzibah muziks' is a Gospel music minister with the mandate to preach the Gospel through inspirational songs. She is a graceful singer and a teacher of the Word of God.
She is also the composer of 'Gbogbo Ogo ( All glory)' which is still trending  and some other blessed songs.
Stay Safe!! Stream & Download Audio Below;