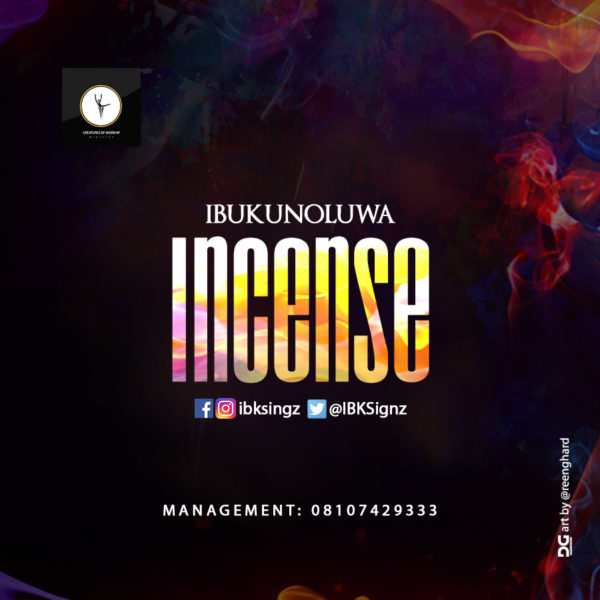 Following the release of his debut single 'For Signs And For Wonders' which harnessed about 15k downloads few weeks after its official release and is still blessing lives in innumerable ways, IbukunOluwa releases another heavenly tune titled "INCENSE".
"Incense" is definitely more than a _track_. It's a sound of worship birthed out of intense worship and devotion with Abba. This is that one medley that will leave you not just with goosebumps but with a lifestyle of worship!
Download, Listen, Enjoy and Share!