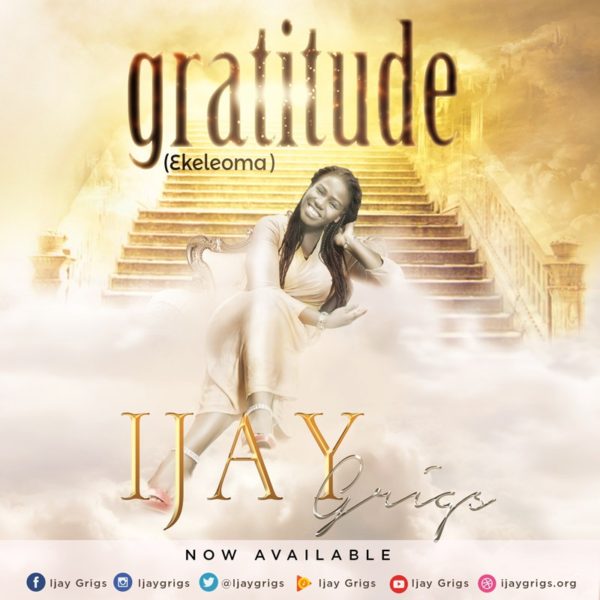 The ever beautiful songstress Ijay Grigs wraps the year with a soar a way danceable single, Gratitude (Ekeloma).
The singer who is more known for her song healing streams offers unreserved health felt praise to God and beckons on all and sundry to do same for the many blessings only God could have brought us.
For the love of Jesus, Gratitude (Ekeleoma) gives purpose to every body movement you make with its apt lyrical composition centred on our victory through the cross.
For the love of music, Gratitude (Ekeleoma) thrills its audience to its exotic the fusion of the western contemporary genre and our local Nigerian highlife styled music.
From the heart of an amazing and passionate worshipper, Ijay Grigs, receive this grandiose expression of praise to our deserving King, "Gratitude (Ekeleoma)".
Download, Listen, Enjoy and Share!