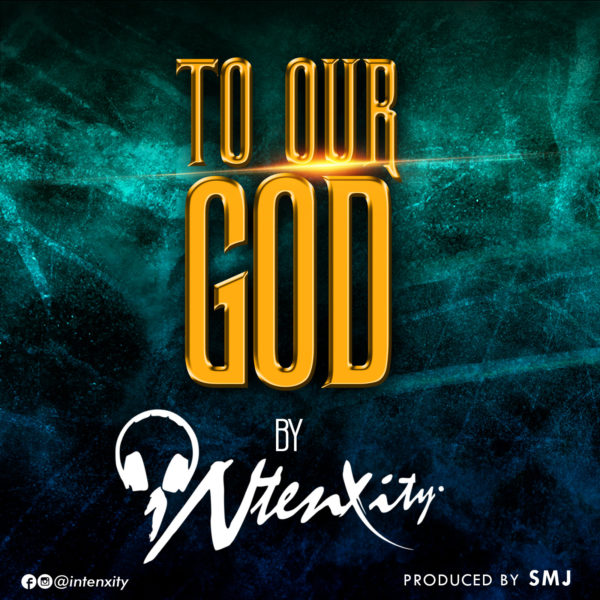 iNtenxity is back again with another amazing piece of Art work in the form of music to celebrate God's goodness. This gospel music group who are known from the excellent spirit in the craft has so far released two tracks to their teaming fans and audience. First, it was "Check Isè", followed by "Game Over" and now adding another work to their repertoire and collections titled "To Our God".
The sole responsibility of humanity is to give glory to God either in works or words and this song is a medium to expressing that as the lyrics the up-tempo of the song has made that easy.
The vocal and the instrumentation of the song is such that can have the international recognition because of its contemporary arrangement as SMJ who is the producer of this music, had taken time to create a sound with an international relevant.
This Uyo-based group are ready to take the world be storm by always delivering beautiful songs that could be used as worship/praise to God, motivation/encouragement to and as well as words of prayer.
Listen, Enjoy and Share!
About  iNtenxity
The vision was borne out of the desire to situate our energies within pragmatic effort to evolve an uncommon Christian music vanguard that will redefine gospel music and champion the crusade of the kingdom reconciliation through a culture of excellent music.
iNtenxity therefore, is a world class music group that is committed to qualify creative singing; fusing contemporary music and gospel outreach in an unusual presentation designated to promote our course and export good music from Akwa Ibom State.
In iNtenxity, our course is the unrelenting commitment to the ministry of reconciling the world back to God.
iNtexity shall exist as a specialised music group designated to reach out to the global space with its musical productions and performances.