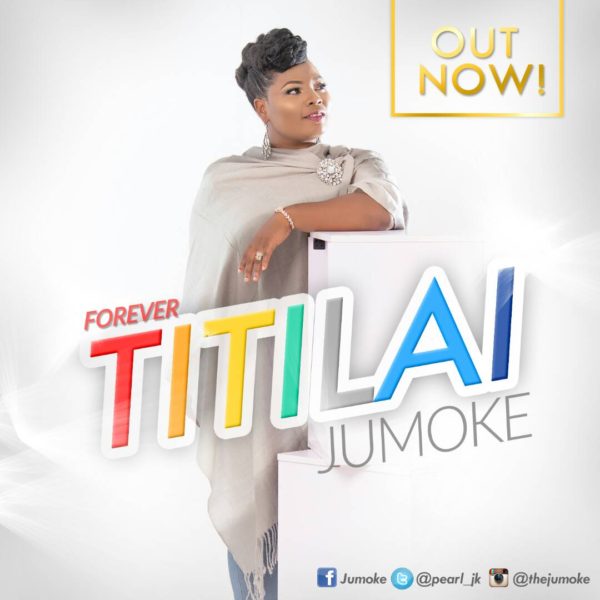 Titilai (forever) is the latest single from singer, songwriter and entrepreneur, JUMOKE.
Having worked with numerous A-list artists and producers on her various tracks, Gratitude, Jingulu Beeli and I Am, Jumoke has continuously worked hard and ceaselessly to bring great and divinely inspired renditions to the body of Christ.
Titilai is a reflection of the grace of God showing forth in her emergent career.
She shares the message behind the song:
"Titilai is a song about God's faithfulness and unconditional love for His people and our decision to sing His praise and also serve Him forever.
"I used a collective term throughout the song because I strongly believe that there are unrepentant lovers of God like me all over the world."
Titilai was produced by Samrich.
Download, Listen, Enjoy and Share!
ABOUT JUMOKE
Olajumoke Adesola Mide-Omotoso is a gospel music artist, professionally known as Jumoke, grew up and lived all her life surrounded by music in her household and church. Hails from Abeokuta, Ogun State, Nigeria.
Jumoke had both parents, Mr Charles & Mrs Sarah Kokumo as musicians in their times back in the early 70's till the dawn of the new millennium.
From the tender age of 8, she had done music as a member of various church choirs and music groups.
Jumoke studied Business Administration at the University Of Lagos, Nigeria. She also finished with a distinction in song writing from the renowned Berklee Music School, Boston, USA.
Jumoke is married and blessed with a daughter.