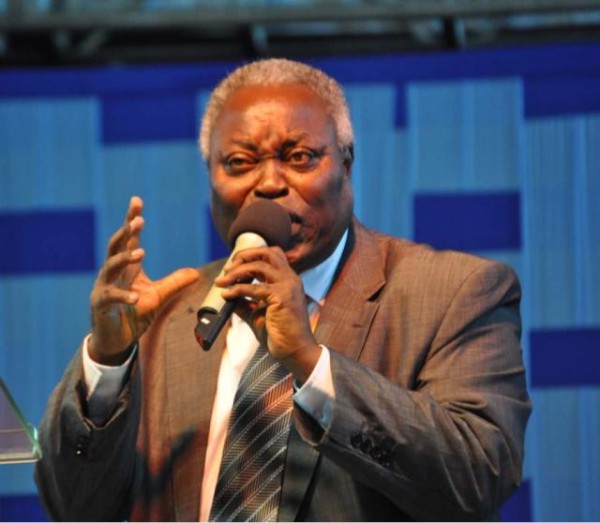 Topic: Make No Room For Sin [Thursday December 21, 2017]
Text: Judges 1:21-36

Key Verse: "And the children of Benjamin did not drive out the Jebusites that inhabited Jerusalem; but the Jebusites dwell with the children of Benjamin in Jerusalem unto this day" (Judges 1:21).
The children of Israel treated with levity, God's warning on the long-term destructive effect of allowing cohabitation with the heathen whose ways are at variance with His. The Lord told them that once they got to Canaan, they should drive out its wicked inhabitants, eliminate them and make no room for their culture or religious practices. God did not want His holy people to be corrupted. But the Israelites failed to flush out the Jebusites.

Centuries after centuries saw these Jebusites constituting themselves into a thorn in the flesh of Israel. A case in point was when King David sought to enter Jerusalem to complete his hold on Judah. He overran everywhere except Jerusalem, the land of the Jebusites. Its inhabitants sent a word to David that they would resist him even with their blind and lame citizens (2 Samuel 5:6). The Bible records that it was only with the help of God that David overcame the Jebusites.
The children of Israel could have saved themselves and the future generations these avoidable troubles and wars if they had heeded God's wise admonition to drive away the natives upon entering Canaan land. God's ways are superior to the thinking of man with all his presumptuous attitude of knowing it all. Man fails to recognize that God Himself is Wisdom.
It is the same challenge of contemning God's laws the sinner has. He does not deal decisively with the sin problem in his life when the gospel of Jesus is preached to him. God expects him to promptly renounce sin, part ways with any association with unrighteousness and ask for forgiveness after confessing Jesus as his Lord and Saviour. The lesson is that sin, whether at the initial stage or at an advanced point, ought not to be allowed any space of existence in anyone anxious to make peace with God.
Thought for the day: Give no room to sin no matter how minute.
Bible Reading in one Year: Proverbs 1-3
DCLM Daily Manna was written by Pastor William Folorunso Kumuyi; is the founder and General Superintendent of the Deeper Life Bible Church situated at KM 42 on the busy Lagos-Ibadan Expressway, Nigeria.