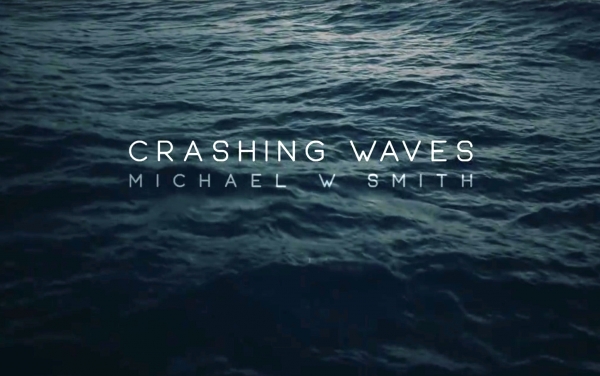 Renowned Christian artist Michael W. Smith released the third digital single, "Crashing Waves" from his upcoming album, A Million Lights. The single follows the album's title track and the second single "Love Always Wins" which was released late last year.
"Crashing Waves" is a song about the unconditional love of God, with lyrics like, "My tears are falling down, crashing like waves. Broken is how you found me," and, "Somebody stole the pain, a thief in the night came. I'll never be the same, You rolled the stone away."
Smith shared a lyric video of the new single on Facebook, saying, "Excited to Premiere another new song from one of the two upcoming albums. This one from A MILLION LIGHTS. 'Crashing Waves' is a new pop/worship song about the transformation that a life undergoes when we look to God, acknowledge our brokenness and give our heart to Jesus. #AMillionLights #CrashingWaves #RollTheStoneAway"
Early reactions are positive and include this comment on Smith's Facebook post by user Joey John, "ARE YOU CRAZY? This song is TO GOOD! Just listened to it and it is CRAZY!!! STUNNING!!! Can't handle this anymore 😀 Is it February already??"
And another comment by Sue Dalman Bennett, "I love these new songs….they take me back to when Michael W first came into the Christian music scene."
Along with the upcoming 13-track A Million Lights which will be released Feb 16, Smith is also releasing the new live worship album Surrounded a week later on Feb. 23. As Breathecast previously reported the title track "Surrounded (Fight My Battles)" is available as an instant download with each iTunes preorder of the album. Since its debut on Dec. 29 on YouTube it has garnered hundreds of thousands of views.
"Crashing Waves" along with the other two singles from A Million Lights are available now at digital retail and streaming outlets everywhere, including iTunes, Spotify, and amazon.com.