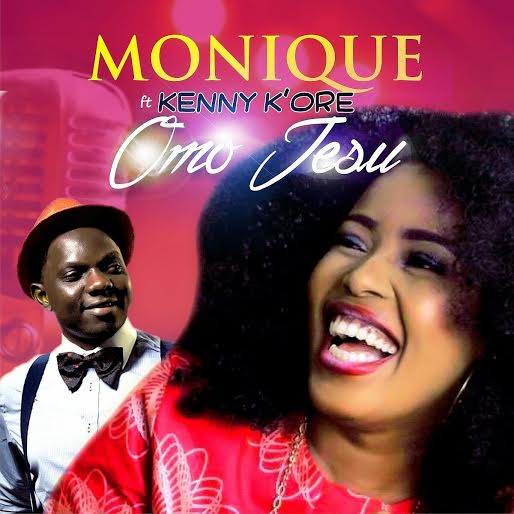 Omo Jesu by MoniQue featuring Kenny Kore is the testimony of our assurance of a Strong Destiny in Christ.
Faith is not probability, Faith is evidence. Faith is the undeniable proof of all we hope for in our Reigning Righteous Redeemer. You can be sure that a glorious Eternity awaits you and i in HIM.
Omo Jesu declares our new DNA by GRACE and that we have been re-made to deserve a crown reserved for us in The Heaven.
Stream & Download Audio Below; 
Lyrics: Omo Jesu By MoniQue Ft. Kenny Kore
Eyin Omo Jesu
Ewa Wo miracle
Ohun Ara ti Jesu Yi Se Fun Mi
He Open My Door
He Sugar My Tea
He take me to the level me I never see before
Ma Jo, Ma Yo
Ma Rababa Fun Jesu
He Take Me To The Level Me I Never See Before
O gbo temi, O n bamise o
He Take Me To The Level Me I Never See Before
He gave me so much oo
E Ki mi Ku orire
Omo Oba re oo
Omo Oba
O so mi dolola O so mi dasegun
Omo Oba Re oo
Omo Oba
Mo Dade Protection, Irukere Promotion
Omo Oba re oo
Omo Oba
E bami Jo, E bami Yo, E bami dupe oo
Omo Oba re oo
Omo Oba
Mi O Se ni Jo
Mi o Se ni sako
Mi o Se ni taka
Taka Sufe
Mi o Se ni sope, Mi o Se ni Mayo
Mi O Se ni Polongo, Redemption Dabira
O ye mi si, O pon mile
Eternity Forever
Bi Mo ba Ji lowuro, Ma yin baba
Ma jijo Dafidi, Ma Pariwo, Fede fo oo
E Ki mi Ku orire, My Attitude is Gratitude
Omo Oba Re o, Omo Oba
Ki Mi Congratulations, Enikeni to mo be
Omo Oba re o, Omo Oba
From Today You Reign
From Today You Rule
Omo Oba re oo
Omo Oba
No More Drama, No more ranu,
No More Suffer, Te Jeje
Omo Oba Re Oo
Omo Oba
See Adura Lo n gba e
Jagbadura e
Vanity Is Vanity, The weight Is Over Te Jeje
Eyin Omo Jesu
Ewa wo miracle