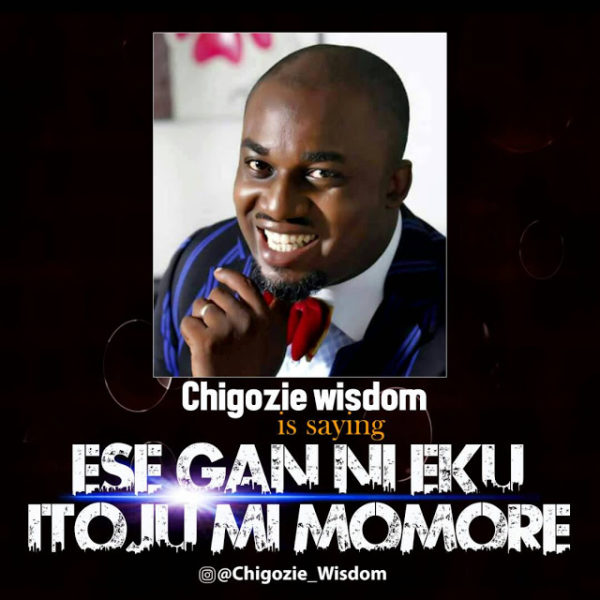 A Dupe Baba is a thanksgiving song by Pastor Chigozie Wisdom
A Dupe Baba is a thanksgiving song unto The Most High God. Since it was produced in 2010 by Pst Chiggy as he's fondly called, it has blessed Nations, families and individuals around the world with tremendous testimonies to the glory of God Almighty.
Listen, Enjoy and Share!
Lyrics: A Dupe Baba By Pastor Chigozie
You do well oh
You take care of me
momore.
Solo 1
A dupe baba fun ore nla re
Awa dupe baba fun ore aanu re
Igba t'aye yomi
Eyin l'abo mi
Igba t'aye ko mi
Eyin mo sa to
Jesu mo m'ore
Eku itoju mi
Chorus
E se gan ni
Eku itoju mi
Mo m'ore
Mo Wa Fope fun baba o eeeeee.
Trumpet Interlude
Aka idi ele
M'ele ka Tan o
Mmama Gi Ejuwom obi le
Ngozi gi o ne mem obi nsori nsori
Ekele oma, ottuto oma, ojija mma dirigi
Jesus anama si gi dalu o
Dalu Dalu onye ne me mma Adim grateful