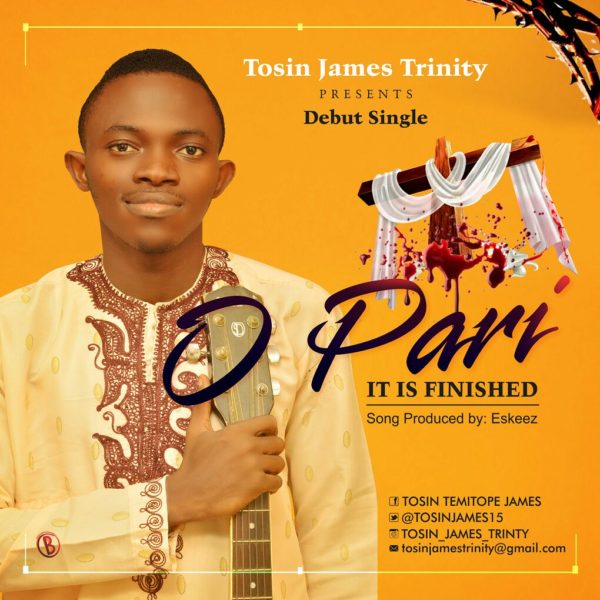 Moses Oluwatosin Temitope James "Tosin JamesTrinity", is an inspirational musician whom God has blessed with a vision to use performing and media arts effectively for the propagation of the gospel of Christ.
He has been a music director in various organizations ranging from University of Lagos to his home church. God has been gracious to him using him mightily in inspiring a lot to become heavenly minded and be all God wants them to be.
He has decided to launch himself into the gospel music industry and prepare hearts towards Easter blessings by releasing his debut single titled "O pari" (it is finished).
Download, Listen, Enjoy and Share!