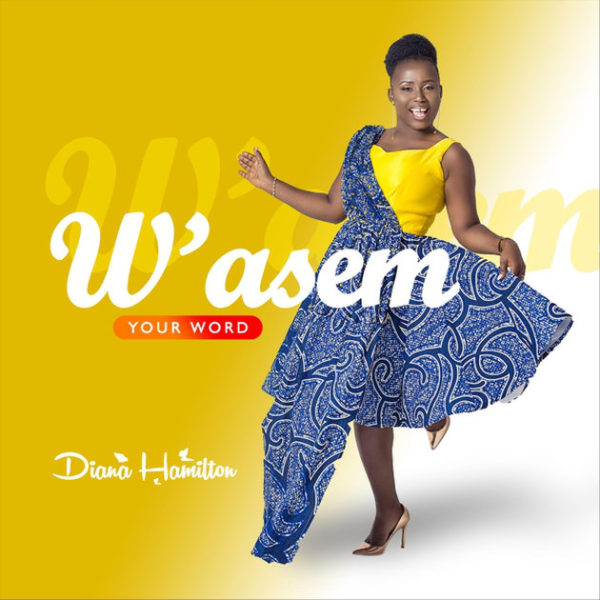 Ghanaian gospel songstress and multiple award-winning gospel artiste Diana Hamilton has released her brand new gospel single 'W'asem (Your Word)' after hit songs like 'Mo Ne Yo' and 'Nsemkyerene Nyankopon'.
The song which empowers the believer about the essence of the Word of God and its ability to bring to pass anything we desire comes with great Afrobeat instrumentation, a typically classic style she employs with a touch of praise groove.
Diana Hamilton stressed on the fact that what people say against you doesn't really matter as compared to the purpose of God for your life contained in His word.
The scriptures are full of the WORD OF GOD in action. HEBREWS 4:12 reminds us that the "word of God is living and powerful, and sharper than any two-edged sword, piercing even to the division of soul and spirit, and of joints and marrow, and is a discerner of the thoughts and intents of the heart"…. I pray that in your stormy moments, you will turn to HIS WORD to become active in your life. Just one word from the Lord is all you need to turn situations around.
Diana Hamilton is a music phenomenon and incredibly gifted. She hopes that in your stormy moments, you will turn to God's Word and make it active in your life. The self-written W'asem (Your Word) is now available on digital platforms and was produced by David Kyei (Kaywa)  for Highly Spiritual Music. Video production was done by Flashback Media.
Watch Video & Download Audio Below; 
Stream & Download Audio Below;