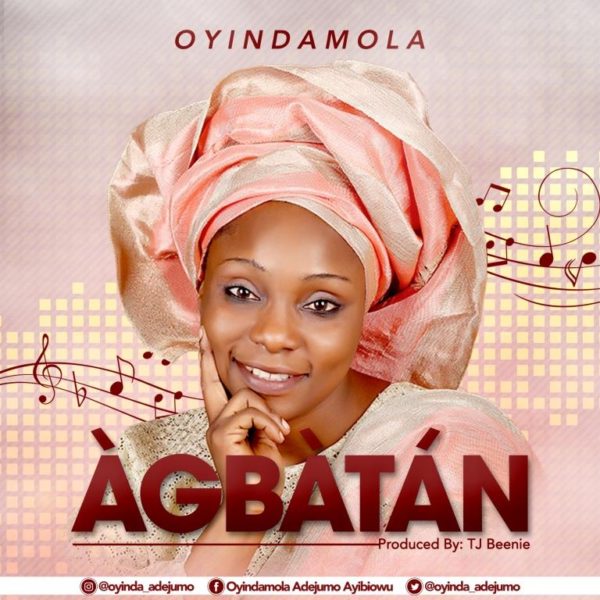 Oyindamola Adejumo Ayibiowu releases a brand new single titled Agbatan to bless her fans all over the world.
Agbatan is coined from the Yoruba proverb 'Agbatan la n gbole" which literally means you if you gonna help a lazy man, you've got to help him completely because if you stop halfway, he won't still be able to help himself through!"
"Sometimes I've got things bigger than me to accomplish and I really need help! And a small support won't do, I need someone to help me bear the whole burden! Only God can do that!" said Oyindamola. "And I bet some prayers are better said in your language, especially when you are feeling the heat of life pressures!" she continued.
Agbatan is a song of supplication to God for complete assistance and perfection of every good thing he has started in our lives. Everyone must listen to this song. Your testimony is assured as you sing and pray along in Jesus name.
Oyindamola Adejumo Ayibiowu is a daughter to Nigerian foremost comedian Moses Olaiya Adejumo (Baba Sala). She is the author of popular songs like "Olorun Mo'hun Tio Se". "Lasan", Oke Gboingboin, Permanent, Open Doors and many more.
Download, Listen, Enjoy and Share!