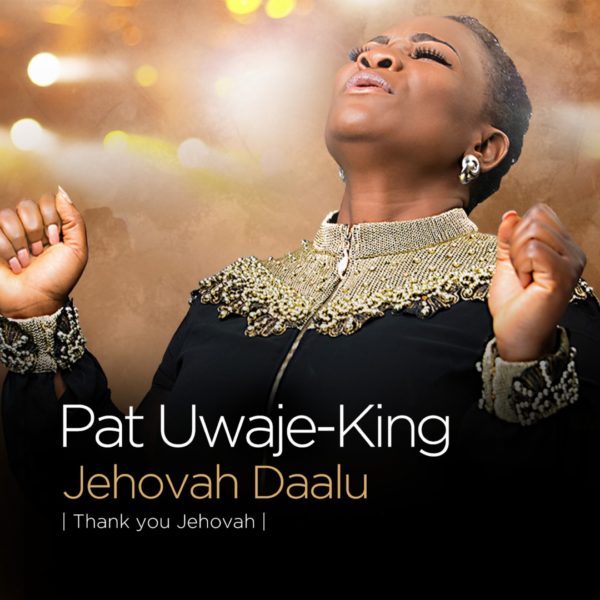 Renowned Nigerian recording artiste and Midnight Crew's lead singer, Pat Uwaje-King is out with a new single, 'Jehovah Daalu'.
Sung in Delta-Igbo dialect (Aniocha), "Jehovah Daalu" (Thank You Jehovah) is a powerful song of prayer and thanksgiving which talks about the goodness of God, His mercies and awesomeness wrapped up in a beautiful tune and soothing sound that you would certainly love to put on replay.
The song was produced by Wilz.
Listen, Enjoy and Share!
About Pat Uwaje-King
Patricia Uwaje-King, a Creative Arts graduate of the University of Lagos, Nigeria, is a music consultant and leader of MidNight Crew, the multiple award-winning gospel music group, popularly known for their hit track, "Igwe"
She started her music career about two decades ago, singing in church, campus fellowships and directing choirs. She has written and performed a number of jingles for many products and corporate organisations, one of which is the popular A.I.T Jingle (First Among the rest is A, the best is I……etc).
Patricia is a prolific song writer and a powerful vocalist. A very hard-working, passionate and dedicated team player, whose philosophy of life is: "Love God and be a blessing to humanity!"
She is the Founder and CEO of GPK Music Ltd. A unique music outfit which specialises in vocal training and workshops, talent hunts, music career management, music production and equipment rentals and procurement.