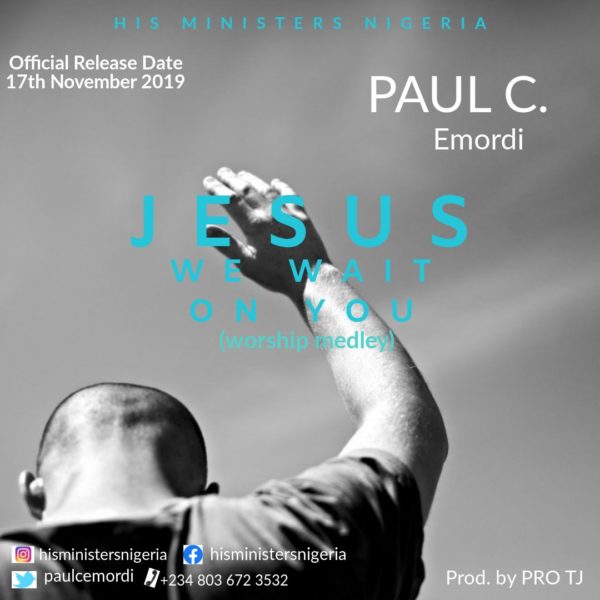 Convener of His Ministers Nigeria, Paul C. Emordi Composer of Great Songs Like Chimdimma, We Give You Glory, Promise Land is out with a brand new song titled Jesus We Wait On You (Worship Medley).
In this Medley of Songs, Paul Speaks of Putting total trust in God, Waiting on God for Revival and finally the need to surrender totally to God, withholding nothing.
This medley sees the need to tarry in His presence for a mighty outpouring of the Holy Spirit resulting in a mighty harvest of souls.
Stream & Download Audio Below;