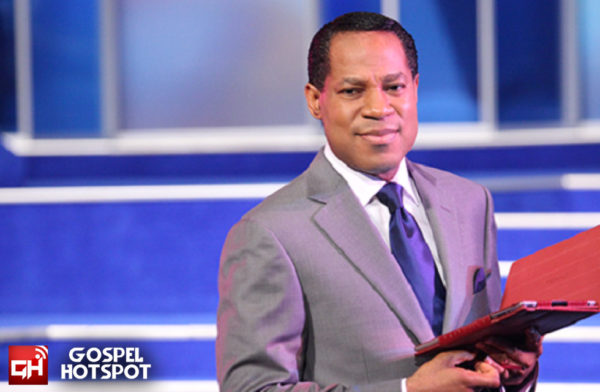 Topic: Work His Power To The Maximum [Tuesday, July 25th] 
For it is God which worketh in you both to will and to do of his good pleasure (Philippians 2:13).*_
It's not unusual to find Christians who think that what they need is more power or more anointing. They've read in the Bible of how people brought their sick so that the shadow of Peter could come upon them and be healed. They've also read of Paul, from whom handkerchiefs and aprons were taken and laid on the sick, and they were healed. So they pray, "Lord, I need a double portion of the anointing, to minister like Peter and Paul."
What Paul did was to impart the anointing into those clothing materials. However, that anointing didn't come from heaven; it was in Paul, because he had the Holy Spirit. When the Holy Spirit came to live in you, He came as a person to make His home in you. He didn't come to give you a part of Himself; you've received the Holy Spirit without measure.
That was the difference between the Messiah and the prophets of old. John 3:34 says "For he whom God hath sent speaketh the words of God: for God giveth not the Spirit by measure unto him." Upon the prophets came the Spirit, but the Bible tells us the Holy Spirit came upon Jesus for the purpose of living in Him. That's the same thing about you; the Holy Spirit came upon you that He might live in you, and He's in you now.
Sometimes, the presence of the Holy Spirit could be imparted to you, maybe by the laying on of hands. But until and unless you make contact with the person of the Holy Spirit inside you and walk according to His power at work in you, that impartation won't last for long; it's the reason many are always looking for another anointing.
Don't ignore that which God has put in you. Does He give you more power? No! He's already given you all the power you could ever need—Himself! He's power personified. You're the one to work His power in you to its maximum. The Bible says, "And with great power gave the apostles witness of the resurrection of the Lord Jesus: and great grace was upon them all" (Acts 4:33).
From where did they get great power? Jesus didn't say, "You shall receive great power"; He said, "But ye shall receive power, after that the Holy Ghost is come upon you…" (Acts 1:8). They got all the power they needed from the power-giver inside them. They activated that power for whatever they needed. So, recognise and put the power in you to work.
PRAYER
Dear heavenly Father, I thank you for the presence of your Spirit in my life, which has ushered me into a life of unending blessings. I take advantage of the miracle-working power of your Spirit in me. Therefore, I walk in greater manifestation of your blessings, healings, prosperity and power, in Jesus' Name. Amen.
FURTHER STUDY: || Ephesians 3:20 Now unto him that is able to do exceeding abundantly above all that we ask or think, according to the power that worketh in us, ||
|| 1 Corinthians 4:20 For the kingdom of God [is] not in word, but in power. ||
|| Philemon 1:6 That the communication of thy faith may become effectual by the acknowledging of every good thing which is in you in Christ Jesus. ||
DAILY SCRIPTURE READING
1-Year Bible Reading Plan: Romans 1:1-17,
Psalms 32-34
2-Year Bible Reading Plan: Luke 11:1-13,
Joshua 23