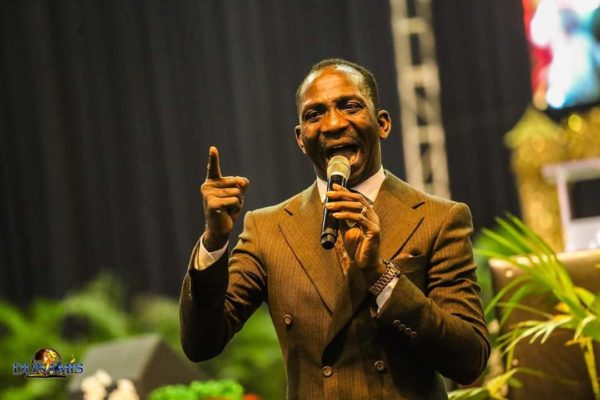 Topic: Be The Best [Seeds of Destiny 22 May 2019 Devotional]
Your aim determines your end; your vision determines your destination.
SCRIPTURE: For I know the thoughts that I think toward you, saith the LORD, thoughts of peace, and not of evil, to give you an expected end. Jeremiah 29:11
THOUGHT FOR THE DAY: Your aim determines your end; your vision determines your destination.
Every manufacturer designs his product to succeed in the market and be effective in the hands of the customer. All products, are therefore manufactured to succeed. In the same manner, God, our Maker and Creator did not create anyone to suffer, fail or endure life. Life was never designed by God to be endured, rather, life is meant to be enjoyed (1 Tim. 6:17). God never planned for anyone to pass through life practically under pressure. No one was created to be an experimental object for satan's wickedness. We are to arrive at the best God has for us spiritually, socially, materially, etc.
Paul the Apostle was meant to be the least of the apostles but, later in life, he became the best. He became the Apostle who wrote almost half of the New Testament. It does not matter whether you are a late comer to God, or in any other realm in life, if you determine to make it and give it everything it takes, you can make it to the highest level.
Now, how do you become the best God wants you to be?
Aim high (Phil. 3:13-14)
Your aim determines your end; your vision determines your destination. Low aim equals low life; no aim equals no life. Average aim equals average life; high aim equals high destiny. Be focused on the ultimate so you can escape the immediate. You cannot focus on the future and be trapped in the present.
Where you mind determines where you end (Phil. 3:13-14)
If you are forward minded, you cannot remain backward in life and if you are backward minded, you can never find yourself in the front.
Beloved, to be the best, you must be yourself. What you think about today determines where you will find yourself tomorrow. Beware of your thoughts because they may come to pass. As long as your mind is in agreement with your utterance, your thoughts will come to pass.
REMEMBER THIS: Your aim determines your end; your vision determines your destination.
ASSIGNMENTS:
Be focused; avoid needless distractions
Avoid the wrong company
PRAYER: O LORD, I ask that You grant me the grace to be totally focused on You. I desire the best in life; help me to achieve it, Lord in Jesus' Name.
FOR FURTHER UNDERSTANDING, GET THIS MESSAGE: BEING THE BEST
QUOTE: When opportunity meets preparation, the outcome is celebration. Culled from CAREER AND WORKPLACE WISDOM by Dr Paul Enenche
DAILY READING: 2 Samuel 1:1 to 2:11, John 12:20 to 50, Psalm 118:19 to 29, Proverbs 15:27 to 28
PROPHETIC DECLARATION/WORD: Receive the grace to stand out and be the beat in this season in Jesus' Name.
Today's devotional was written by Pastor Paul Enenche of the Dunamis International Gospel Centre (DIGC), headquartered at Abuja, Nigeria, with Pastor Paul and Becky Enenche, as the Senior Pastors. It is a power-packed arena where God's Presence, Principles and Power are at work for the salvation, healing and restoration of human destinies and dignities.