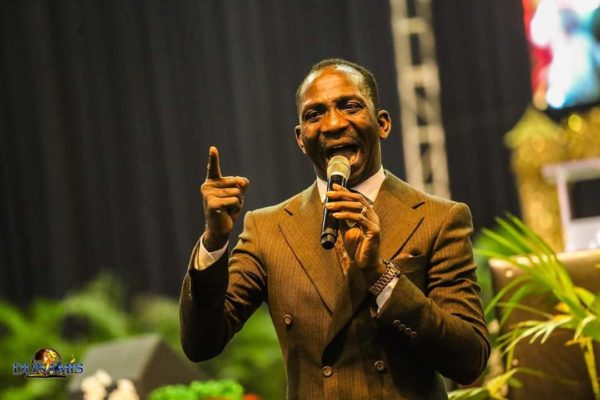 Topic: Believe And Be Blessed [Seeds of Destiny 28 August 2019 Devotional]
If you are of faith, you must be blessed and if you are in doubt, you must be unblessed.
SCRIPTURE: He staggered not at the promise of God through unbelief; but was strong in faith, giving glory to God. Romans 4:19-20
THOUGHT FOR THE DAY: To believe is to be blessed.
Our anchor Scripture confirms that Abraham was the father of faith (Romans 14:11). And according to Galatians 3:9, Abraham was also the father of the blessing. So, faith is a trigger of the blessing. That is to say, if you are of faith, you must be blessed and if you are in doubt, you must be unblessed.
When you look at people of faith like Oral Roberts, Kenneth Copeland, Kenneth Hagin, Bishop David Oyedepo, etc., they are also among the most blessed of people on earth. For instance, Kenneth Copeland has given out twenty seven aeroplanes as gifts to people.
In Luke 1:45, the Bible says, And blessed is she that believed: for there shall be a performance of those things which were told her from the Lord.
So, to believe is to be blessed. To be a man or a woman of faith is to be blessed.
In John 20:29, Jesus Christ said to Thomas who said that until he had seen the crucifixion mark on Jesus and touched it, he would not believe: Thomas, because thou hast seen me, thou hast believed: blessed are they that have not seen, and yet have believed. So, anywhere God sees a man or woman who believes, He releases the blessing on him/her. Faith is a provoker of the blessing; faith people are blessed people.
Remember this: To believe is to be blessed.
ASSIGNMENT(S):
Refuse to doubt what God has said concerning your life.
Consciously build your faith with the Word of God and in praying in the Holy Ghost.
Make demands on the Blessing of God upon your life.
FOR FURTHER UNDERSTANDING, GET THIS MESSAGE: THE MYSTERY OF FAITH
PRAYER: Lord, I believe that Your Word concerning my life is sure. Open the windows of Heaven and pour out Your blessing upon me, Lord, in Jesus' Name.
DAILY BIBLE READING: Job 28:1 to 30:31, 2 Corinthians 2:12 to 17, Psalm 42:1 to 11, Proverbs 22:7
QUOTE: What you believe determines how you behave and how you behave determines what becomes of you in life. Culled 22 LAWS OF LIFE VOL.1 by Dr Paul Enenche.
PROPHETIC DECLARATION/WORD: By the agency of faith, I decree the release of the Blessing on you in this season in Jesus' Name.
Today's devotional was written by Pastor Paul Enenche of the Dunamis International Gospel Centre (DIGC), headquartered at Abuja, Nigeria, with Pastor Paul and Becky Enenche, as the Senior Pastors. It is a power-packed arena where God's Presence, Principles and Power are at work for the salvation, healing and restoration of human destinies and dignities.