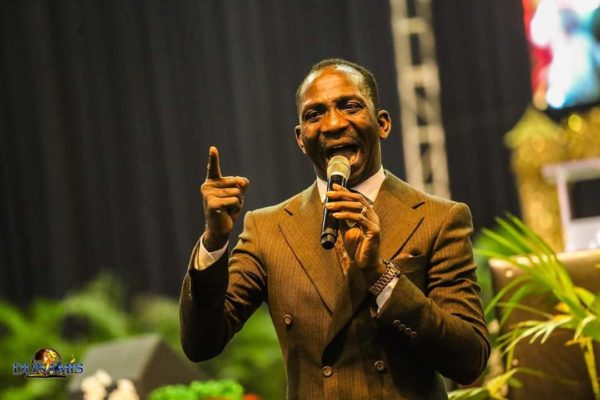 Topic: Products Of Divine Encounter [Seeds Of Destiny 24 August 2019 Devotional]
One Divine encounter can shift your life forward permanently.
SCRIPTURE: And the angel of the Lord appeared unto him in a flame of fire out of the midst of a bush: and he looked, and, behold, the bush burned with fire, and the bush was not consumed. Exodus 3:2
THOUGHT FOR THE DAY: One Divine encounter can shift your life forward permanently.
Yesterday, we saw that it takes an encounter with God to count in life and put the devil where he belongs. Beyond this, Divine encounter is loaded with other products and benefits. Using the life of Moses, we shall see these other products of divine encounter today.
Moses was on the run because he was declared wanted by Pharaoh, but after the Burning Bush Encounter (Exodus 3:1-11), he went back to confront Pharaoh, and Pharaoh could not hurt him.
Now, from the life of Moses, what are the products of divine encounter?
a. Restoration of vision and passion. The vision and passion Moses had for the deliverance of his people got restored by that Burning Bush Encounter.
b. Connection to direction. Moses knew what to do just by one encounter with God.
c. Realization of potential. Moses had a rod in his hand but he never knew that the rod could deliver a nation and sink their enemies until the encounter.
d. Reversal of verdict. There was a verdict of death from Pharaoh on Moses' life but by one encounter, the verdict was reversed.
e. Elimination of stagnation. An encounter was the end of Moses' roaming about in the wilderness. One Divine encounter can shift your life forward permanently.
f. Elevation of life. Moses was leading the flock of his father-in-law to the backside of the desert then God said, I am appointing you to lead my people.
g. Impartation of power. Moses left the Presence of God a Kingdom powerbroker heading to bury Pharaoh who wanted to bury him.
h. The realization of destiny. Moses commenced the fulfilment of the purpose of his existence when he had the encounter.
Beloved, I decree a Divine encounter on your life today in Jesus' Name.
Remember this: One Divine encounter can shift your life forward permanently.
ASSIGNMENT(S):
Make demands on God for drastic encounter with His Presence and Power.
Always create an atmosphere of divine presence around you.
Ensure you live according to God's plan and purpose for your life.
FOR FURTHER UNDERSTANDING, GET THIS MESSAGE: THE POWER OF DIVINE ENCOUNTER
PRAYER: Father, take me to the place of encounter with You Lord. Conform me to Your Will and bring me into fulfilment in You, Lord, in Jesus' Name.
DAILY BIBLE READING: Job 12:1 to 15:35, 1 Corinthians 15:29 to 58, Psalm 39:1 to 13, Proverbs 21:30 to 31
QUOTE: Inside every frustration is the revelation of the Almightiness of God. Culled from RIDING THE STORMS OF LIFE by Dr Paul Enenche.
PROPHETIC WORD: Receive a Divine encounter for a destiny turnaround in Jesus' Name.
Today's devotional was written by Pastor Paul Enenche of the Dunamis International Gospel Centre (DIGC), headquartered at Abuja, Nigeria, with Pastor Paul and Becky Enenche, as the Senior Pastors. It is a power-packed arena where God's Presence, Principles and Power are at work for the salvation, healing and restoration of human destinies and dignities