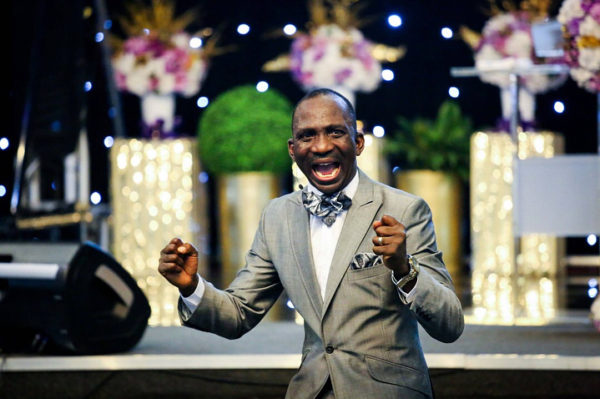 Topic: The Deployment Of Potentials – A Major Factor For Success In Life [2nd August 2018 Daily Devotional]
Scripture: And unto one he gave five talents, to another two, and to another one; to every man according to his several ability; and straightway took his journey. Matthew 25:15
Thought For The Day: Your potentials determine your possibilities; Your Potentials determine your opportunities.
Yesterday, we saw the discovery of purpose as one of the most important things in life; we saw that life without a bearing is a burden and that life without purpose is pointless.
Today, we shall look at another very important thing in life which is the deployment of life's potentials.
This is the release of the gifts inside you. It is important to know that potential is the vehicle of destiny (Proverbs 18:16). If you travel by potential, you will reach your destiny. Your gifts and potentials transport you from your present into your future; your potential has the capacity to transport you from the realm of smallness to the realm of greatness. Your potentials determine your portion; your potentials determine your possibilities; Your Potentials determine your opportunities. To hide your gifts is to halt your destiny. There are so many people who are loaded with heavy potential but wasting away in idleness and confusion.
Beloved, the question is, what has God given you? Have you discovered it? And have you started using it? Your profit on earth is connected to your potential release. People value you to the extent to which you have released your gifting and graces. Nobody cares for a nonentity who has nothing to offer.
My counsel is, make up your mind to push out what God has put inside you.
Remember this: Your potentials determine your possibilities; your Potentials determine your opportunities.
Assignments:
1. Discover the potentials God has given you.
2. Maximally deploy your potentials for the benefit of humanity and to the glory of God.
Prayer: O Lord, I ask that You show me what You have put in me. I receive the grace to deploy my potentials maximally, Lord, in Jesus' Name.
FOR FURTHER UNDERSTANDING, GET THIS MESSAGE: THE MOST IMPORTANT THING IN LIFE.
Daily Bible Reading: 2 Chronicles 32:1 to 33:13, Romans 15:23 to 16:9, Psalm 25:16 to 22, Proverbs 20:16 to 18
Amazing Fact: A Rhino's horn is not attached to its skull; it is compacted mass of hairs that continue to grow throughout the animal's lifetime.
Today In History: 02/08/1887 – Rowell Hodge patented barbed wire.
Quote: Don't kill yourself that nobody recognizes your potential! What is most important is that God does not only know you, He knows where you are right now. Culled from GO IN THIS THY MIGHT by Dr Paul Enenche.
Today's devotional was written by Pastor Paul Enenche of the Dunamis International Gospel Centre (DIGC), headquartered at Abuja, Nigeria, with Pastor Paul and Becky Enenche, as the Senior Pastors. It is a power-packed arena where God's Presence, Principles and Power are at work for the salvation, healing and restoration of human destinies and dignities