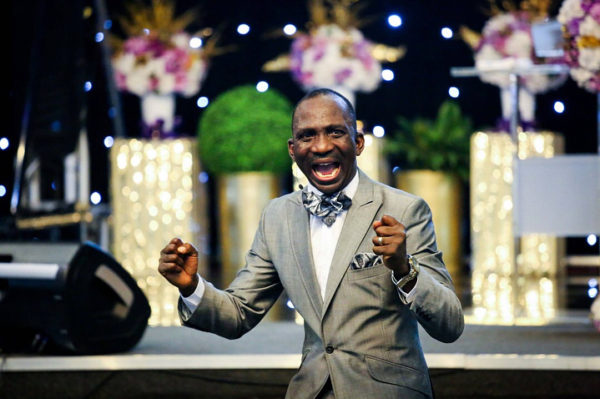 Topic: The Tragic Effects Of Rebellion [13 August 2018 Daily Devotional]
Scripture: For rebellion is as the sin of witchcraft, and stubbornness is as iniquity and idolatry. Because thou hast rejected the word of the Lord, he hath also rejected thee from being king. 1 Samuel 15:23
Thought For The Day: To disregard authority is to sacrifice your destiny.
It has been confirmed that the worst form of failure in life is not the failure to make money but the failure to become what God created you to be. satan desperately desires that children of God fail in life by attacking them with certain deadly enemies of destiny.
Now, one of these deadly enemies of destiny is rebellion or disregard for authority. A very good example of someone who existed in rebellion or disregard for authority was Samson. Samson had no authority figure over his life; he had no one to call him to order until he died as a great disaster.
I like you to take note of the following concerning the lifestyle of rebellion or disregard for authority:
i) Whosoever disregards authority sacrifices destiny
To disregard authority is to sacrifice your destiny.
ii) He who cannot be called to order must end with a destiny of disorder
A destiny that is out of order is a product of unwillingness to be called to order.
iii) No one can be in authority or last in authority who refuses to be under authority
Whenever you refuse to be under authority, you can never last in authority or even be in authority.
iv) The craving for independence is the grave of destiny
To always do it your own way is to dig your own grave.
v) The spirit of rebellion is the doorway to irrelevance on earth and damnation in eternity
The rebellious shall dwell in a dry land (Psalm 68:6). No fruitfulness for the rebellious.
My counsel is, avoid the lifestyle of rebellion and disregard for authority. Ask God to show you the spiritual figure over your life and make the decision to submit to their authority.
Remember this: To disregard authority is to sacrifice your destiny.
Assignments:
1. Avoid the lifestyle of rebellion; refuse to live a life that disregards authority.
2. Prayerfully identify God's authority figures over your life and submit for instruction and counsel if you have not yet done so.
Prayer: O Lord, I reject the lifestyle of rebellion and disregard for spiritual authority. I ask for the grace to submit to the spiritual authority over my life, Lord, in Jesus' Name.
FOR FURTHER UNDERSTANDING, GET THIS MESSAGE: DEADLY ENEMIES OF DESTINY (PART 3).
Daily Bible Reading: Nehemiah 5:14 to 7:73a, 1 Corinthians 8:1 to 13, Psalm 33:1 to 11, Proverbs 21:8 to 10
Amazing Fact: An Albatross can soar for as long as six hours without moving its wings.
Today In History: 13/08/1889 – A patent for a coin-operated telephone was issued to William Gray.
Quote: And when you lose grip of your humility, you lose grip of your authority. Culled from 21 FOOLISH THINGS PEOPLE DO by Dr Paul Enenche
Don't Forget To Attend: The Healing and Deliverance Tomorrow by 9am. Come with your friends and loved ones to experience the yoke-destroying power of God.
Today's devotional was written by Pastor Paul Enenche of the Dunamis International Gospel Centre (DIGC), headquartered at Abuja, Nigeria, with Pastor Paul and Becky Enenche, as the Senior Pastors. It is a power-packed arena where God's Presence, Principles and Power are at work for the salvation, healing and restoration of human destinies and dignities