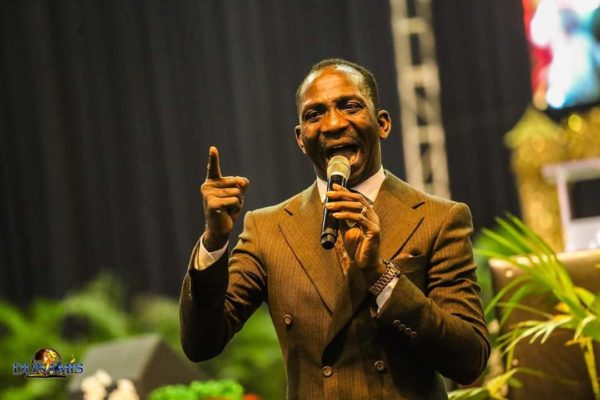 Topic: Walking In Audacity, Reigning In Authority And Prosperity [Seeds Of Destiny 16 November 2019 Devotional]
Your heart determines your part in life: No heart, no height.
SCRIPTURE: And from the days of John the Baptist until now the kingdom of heaven suffereth violence, and the violent take it by force. Matthew 11:12
THOUGHT FOR THE DAY: Your heart determines your part in life: No heart, no height.
Audacity implies the willingness to take bold risks and courageous steps. It is unusual courage or confidence. It is the ability to dare what others dread.
It was God's servant, Bishop David Oyedepo who said, 'Life is a battlefield and not a playground.' Life is not fun-fare but war-fare. Whether you want to fight or not, fight would look for you; whether you are prepared to fight or not, fight would look for you. So, it takes the audacious to both survive and triumph in the battlefield of life.
Beloved, in order not to die like a chicken, you must be audacious. Audacity is the antidote to adversity and calamity. Audacity is the cure for timidity; there is no destiny for the timid.
Audacity attracts authority, but the presence of timidity is the absence of authority. As a matter of fact, timidity is the eternal enemy of authority.
Also, audacity is key to prosperity. Aggression determines possession. Your heart determines your part; your heart determines your share. No liver, no silver; no gut, no gold.
What then are the secrets of audacity?
Personal decision (Joshua 24:15): This is the conscious determination to be audacious.
Consistent praying in the Holy Ghost(Jude 20): The Holy ghost is a booster of boldness
Company with the audacious (Proverb 13:20). Your friends can fuel your fire.
I prophesy on you the release of the spirit of audacity that will make you take bold steps in Jesus' Name.
REMEMBER THIS: Your heart determines your part: No heart, no height.
ASSIGNMENT (S):
Make up your mind not to exist in timidity.
Disengage from the company of the timid.
Make praying in the Holy Ghost a part of your daily schedule; nothing kills timidity like the Holy Ghost.
For Further Understanding, Get This Message: The Great Woman (7)- The Power of Audacity.
PRAYER: Lord, I am grateful for Your Word to me today. Deliver me from the spirit of timidity and clothe me with the garment of boldness and audacity, Lord, in Jesus' Name.
DAILY READING: Ezekiel 33:1 to 34:31, Hebrews 13:1 to 25, Psalm 115:1 to 18, Proverbs 27:21 to 22
QUOTE: You need audacity to handle adversity. Culled from 365 Wisdom Capsules by Dr Paul Enenche.
PROPHETIC DECLARATION/WORD: I curse the spirit of timidity and cowardice in your life in the Name of Jesus Christ.
Today's devotional was written by Pastor Paul Enenche of the Dunamis International Gospel Centre (DIGC), headquartered at Abuja, Nigeria, with Pastor Paul and Becky Enenche, as the Senior Pastors. It is a power-packed arena where God's Presence, Principles and Power are at work for the salvation, healing and restoration of human destinies and dignities.