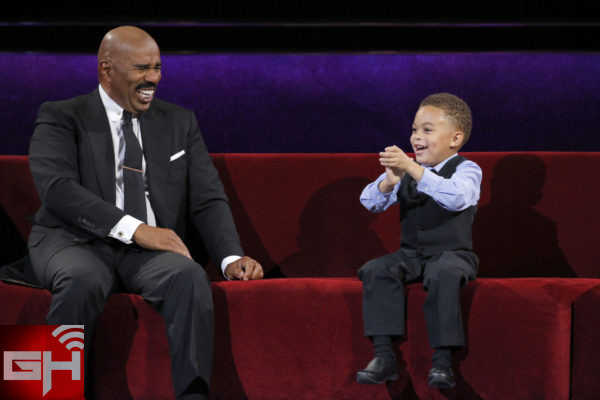 Steve Harvey Little Big Shots weren't ready for 4 yr. old worship leader, Caleb.
Ya'll have to see this adorable video of 4yr. old worship leader, Caleb on Steve Harvey's Little Big Shots.  Caleb is a worship leader at his church in North Carolina, and he took to over the show almost immediately. His confidence and charisma, at times, left Harvey speechless and balled up laughing on the couch.
Caleb told Steve that he learned everything about leading worship from his grandfather and made sure he got the props he deserves when Caleb called for "Pa Pa" to stand up and be recognized. Halfway through the video,  Caleb wanted a wardrobe change and tried taking off his vest. Harvey helped him get the vest unbuttoned but tried getting Caleb to leave it on because that's where the microphone was attached. Caleb quickly proved that he doesn't need a mic. He made sure the crowd could hear him just fine without it as Harvey could do nothing but laugh.
 Watch The Video: