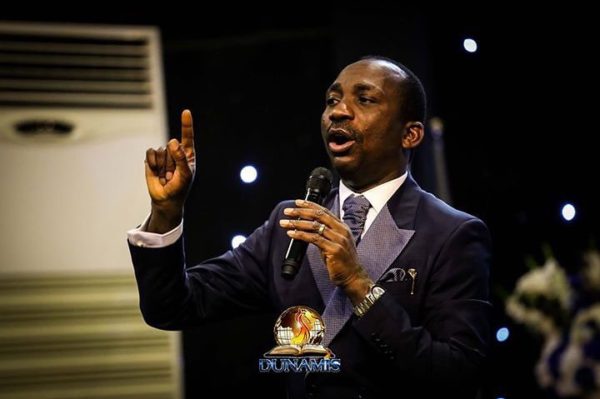 Topic: Succeeding With God [Thursday March 29, 2018]
Scripture: Blessed is the man that trusteth in the Lord, and whose hope the Lord is. For he shall be as a tree planted by the waters, and that spreadeth out her roots by the river, and shall not see when heat cometh, but her leaf shall be green; and shall not be careful in the year of drought, neither shall cease from yielding fruit. Jeremiah 17:7-8
Thought For The Day: Your passion determines your portion in life.
It has been established from our anchor scripture that the best thing that can happen to man is to put all his trust in God.
There are people who have been in Church for many years and are wondering why nothing has changed in their lives. This is because they may have put their trust in mortal men and it is a curse for a man to put his trust in another man. To succeed with God, you must look completely away from man. A person who does not look up to God for help will continue to wallow in helplessness in life.
Now, what does it take to succeed with God?
1. It takes looking completely away from man. Jeremiah 17:5 says, '…Cursed be the man that trusteth in man, and maketh flesh his arm, and whose heart departeth from the Lord.'
2. It takes a refusal to rely on your strength. Whenever you fight your battles with just your own hands, you have taken it out of the Hands of God.
3. It takes allowing God to have your heart. If your heart totally belongs to God, no devil can easily trespass your life. Your passion determines your portion in life; if you are passionate for God, no devil can deny your portion on earth.
Remember This: Your passion determines your portion in life.
Assignments:
1. Surrender your life completely to the Help of the Holy Spirit.
2. Place your complete trust in God only. Refuse to look unto man for help.
Prayer: O LORD, I surrender totally to You; I ask that You fight my battles, LORD in Jesus' Name.
FOR FURTHER UNDERSTANDING, GET THIS MESSAGE: SUCCEEDING WITH GOD
Daily Reading: Deuteronomy 11:1 to 12:32, Luke 8:22 to 39, Psalm 70:1 to 5, Proverbs 12:4.
Quote: Do not struggle to be known; struggle to know. When you know, you will be known. Culled from THOU ART MY BATTLE AXE by Dr Paul Enenche
Today's devotional was written by Pastor Paul Enenche of the Dunamis International Gospel Centre (DIGC), headquartered at Abuja, Nigeria, with Pastor Paul and Becky Enenche, as the Senior Pastors. It is a power-packed arena where God's Presence, Principles and Power are at work for the salvation, healing and restoration of human destinies and dignities