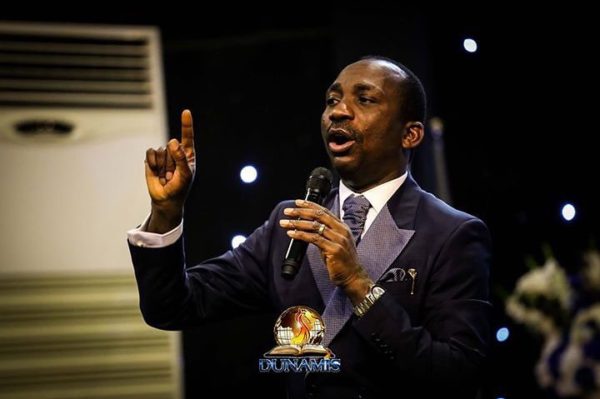 Topic: The Discipline Of Vision [Tuesday January 9th, 2018]
Scripture: Where there is no vision, the people are uncontrolled; but he who keeps the law will be happy. Proverbs 29:18 (BBE)

Thought For The Day: Vision imparts the discipline of righteous living in the life of a person.
Discipline can be defined as a training that enforces proper behaviour and orderliness in one's life.

Discipline is one of the benefits of having a vision. In other words, vision is the secret of discipline. Vision imparts the discipline of righteous living in the life of a person. A man with a clear vision is guided by his vision to live right while a person without vision lives anyhow by breaking the laws and order of the society.
For example, when a student gains admission into University and has a vision to graduate with a First Class Grade, that vision will guide him to live a disciplined life on campus; he would not have time for too many extra-curricular activities or excessive socializing. He would not have time for night clubs, smoking, drinking alcohol and other kinds of wayward lifestyles. While other students live carelessly and immorally, he is focused on what he came to the university for and that focus makes him to live rightly.
On the other hand, a lady may have a vision to be married as a virgin. Such vision disciplines her to live righteously. As a result of this, she knows where to go and where not to go; she knows the extent to which to relate with the opposite sex. Another lady who has no such vision may end up in a brothel as prostitute.
Beloved, nothing disciplines one like vision. If you know what you want out of life, not everyone can be your friend. It is only those people going in your direction that should command your attention.

Remember This: Vision imparts the discipline of righteous living in the life of a person.

Assignments:
Make up your mind to live right by conceiving a vision for living.

Abstain from any association or company that will corrupt your moral integrity.

Prayer: O Lord, I receive the discipline of vision on my life and destiny, in Jesus' Name.
FOR FURTHER UNDERSTANDING, GET THIS MESSAGE: THE LIFE OF VISION.
Amazing Fact: For every pound of fat or muscle gained, your body creates seven miles of new blood vessels.
Today In History: 09/01/1894 – The New England Telephone and Telegraph Company put the first battery-operated switchboard into operation in Lexington, MA.
Daily Reading: Genesis 20:1 to 22:24, Matthew 7:15 to 29, Psalm 9:1 to 12, Proverbs 2:16 to 22.
QUOTE: The place of prayer is not only the place of petition; it is also the pace of consecration. Culled from PRINCIPLES AND POWER OF PRAYER by Paul Enenche.
Don't Forget To Attend: The power packed communion service tomorrow by 4:45pm & 6:30pm. Come with your friends and loved ones.
Today's devotional was written by Pastor Paul Enenche of the Dunamis International Gospel Centre (DIGC), headquartered at Abuja, Nigeria, with Pastor Paul and Becky Enenche, as the Senior Pastors. It is a power-packed arena where God's Presence, Principles and Power are at work for the salvation, healing and restoration of human destinies and dignities.