Seeds Of Destiny 14 May 2018 by Pastor Paul Enenche: The Necessity Of Strong Conviction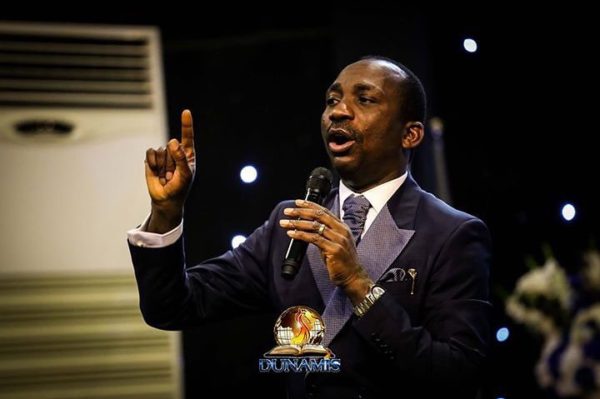 Topic: The Necessity Of Strong Conviction [Monday May 14, 2018]
Scripture: Ye are the salt of the earth …Ye are the light of the world. A city that is set on an hill cannot be hid. Matt 5:13-14
Thought For The Day: It takes heavy matter to matter heavily in life and destiny.
Conviction refers to a firmly held belief or the state of being convinced. People are known by what they believe in or stand for. That is why there are two kinds of people on earth: people of conviction and people of consensus. The former are potential candidates for success and destiny fulfilment while the latter are susceptible to failure in life and destiny.
This means, your conviction determines your conclusion in life. What you believe affects what you become. To believe the wrong thing is to end in the wrong place. People of heavy conviction are people of heavy destiny; People of little conviction are people of minimal destiny; and people of zero conviction are people of zero destiny. It takes heavy matter to matter heavily.
There are people who pass through life and believe in nothing in particular; they live their lives to chance and believe that whatever would be would be and whatever would not be would not be. So, nothing significant is happening to them.
Beloved, what is your conviction in life? What is the driving force of your action? What thought do you sleep and wake up with? What you believe determines what you become.
As for me, I believe that I matter to this generation; I believe that I cannot be irrelevant and insignificant in life. This is what I believe and if you believe what I believe, we will end in the same remarkable destination.
My counsel is, deliver yourself from empty-heartedness and declare your belief as frequently and distinctly as possible.
Remember this: It takes heavy matter to matter heavily in life and destiny.
Assignments:
1. Ask God to give you a strong conviction about yourself.
2. Study God's Word to know what He says about you.
3. Believe what was written about you in God's Word and take action to actualize it.
Prayer: O Lord, I refuse to exist as a person of consensus. Give me the grace to have a strong conviction so I can matter in life, Lord, in Jesus' Name.
FOR FURTHER UNDERSTANDING, GET THIS MESSAGE: DESTINY CAPSULES (PART 3).
Today's devotional was written by Pastor Paul Enenche of the Dunamis International Gospel Centre (DIGC), headquartered at Abuja, Nigeria, with Pastor Paul and Becky Enenche, as the Senior Pastors. It is a power-packed arena where God's Presence, Principles and Power are at work for the salvation, healing and restoration of human destinies and dignities.