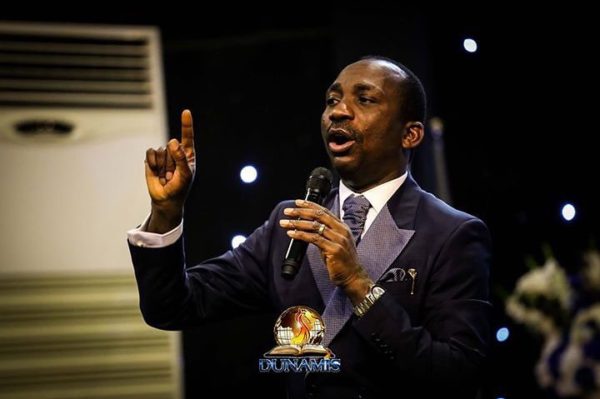 Topic: The Right Mentality And Your Destiny [Wednesday February 7, 2018]
Scripture: For as he thinketh in his heart, so is he…Proverbs 23:7
Thought For The Day: You are to respect people but not to appear pitiable before them.
Our anchor scripture corroborates the fact that it is mentality that sets the pace for reality in life.
What differentiates a royal family, for instance, from others is mentality. When a baby is born into the British royal family, he/she for example is taught from babyhood how to behave as royalty by a chaperone.

On our journey of exploring what it takes to be distinguished and exempted by God from the adverse conditions of the world, we looked at belonging to God as the first key to accessing the exemption plan of God. Today, we shall be looking at mentality adjustment.
As royalty, there is a way to think, talk, walk, and eat. For instance, royalties do not eat in public. When a king walks, he is not in a hurry; his steps are calculated, organized and not scattered. The consciousness of who he is, is in his mind.
In the same vein, as a child of God, there is a way to think. You are not supposed to look beggarly; you are to respect people but not to appear pitiable before them. You may not have become what God has in mind for you yet, but you are on your way. So, adjust your mentality.
Sometime ago, one of my children asked me, 'Daddy, who taught you how to walk?' I said, nobody. The truth is, there is something inside a person with the right mentality that organizes his steps; it is the revelation of who he is. He moves with boldness and confidence.
It is important to know that your case is different from that of the people of the world; you are under a Divine programme of exemption and distinction.
Remember This: You are to respect people but not to appear pitiable before them.
Assignment(S):
Refuse to beg or appear pitiable.

Develop the mentality of a king.

Refuse to confess negatively; believe that your case is different and declare it.
FOR FURTHER UNDERSTANDING, GET THIS MESSAGE: THERE IS A LIFTING UP.
Prayer: O LORD, thank You for Your beautiful plan for my life. I walk in wealth, health and greatness. I refuse to be small in life, in Jesus' Name.
Daily Reading: Exodus 26:1 to 27:21, Matthew 25:1 to 30, Psalm 31:1 to 8, Proverbs 8:1 to 11
Quote: Borrowing is looking away from God to alternative sources. Culled from '21 UNCOMMON KEYS TO FINANCIAL OVERFLOW' by Dr Paul Enenche.
Amazing Fact: A jellyfish is 95 percent water
Today In History: 07/02/1979 – Pluto moves inside Neptune's orbit for the first time since either was discovered.
Today's devotional was written by Pastor Paul Enenche of the Dunamis International Gospel Centre (DIGC), headquartered at Abuja, Nigeria, with Pastor Paul and Becky Enenche, as the Senior Pastors. It is a power-packed arena where God's Presence, Principles and Power are at work for the salvation, healing and restoration of human destinies and dignities.