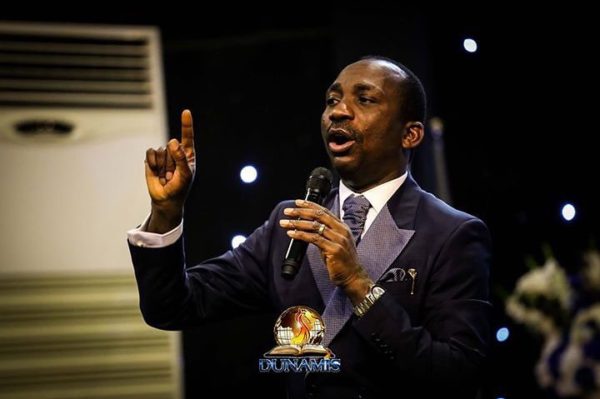 Topic: The Tragedy Of Fear [Wednesday April 11, 2018]
Scripture: For the thing which I greatly feared is come upon me, and that which I was afraid of is come unto me. Job 3:25
Thought For The Day: Fear is a magnet for evil just as faith is a magnet for good.
Previously, we established that there are deadly enemies that can cripple a person's destiny. The lifestyle of disobedience was identified as a deadly enemy of destiny. Adam and Eve, by the lifestyle of disobedience got their destiny aborted.
Today, it is critical to know that another deadly enemy of destiny is the spirit of fear. This includes the fear of failure, the fear of the future, fear of the unknown, etc.
Now, what are the tragedies of living in fear?
i) Fear invites disaster
Fear is a magnet for evil just as faith is a magnet for good (Job 3:25).
ii) Fear frustrates mentality
A frightened person is a mentally incapacitated person; and you need your mind to fulfil your destiny and arrive at the future.
iii) Fear paralyzes action and initiative
For instance, if someone is told that he is HIV positive and he allows fear to set in, his actions could be paralyzed. He may not make any plan for his future anymore or take life seriously; rather, he may just be waiting to die. But that must not be!
iv) Fear equals faith in the wickedness of the devil and doubt in the faithfulness of God
Fear makes a person to exercise faith in the opposite direction, the direction of the wickedness of the devil, which equals disaster.
v) Fear paralyzes acceleration
When a person is frozen with fear, his progress in life and destiny is arrested.
Beloved, I counsel you to deal decisively with fear in order to fulfil your destiny.
Remember this: Fear is a magnet for evil just as faith is a magnet for good.
Assignments:
1. Go through our study today again.
2. Deal with the spirit of fear in your life decisively.
Prayer: O Lord, thank You for not giving me the spirit of fear. I reject every spirit and operation of fear in my life, Lord, in Jesus' Name.
FOR FURTHER UNDERSTANDING, GET THIS MESSAGE: DEADLY ENEMIES OF DESTINY (PART 1).
Daily Reading: Joshua 3:1 to 4:24, Luke 14:7 to 35, Psalm 80:1 to 19, Proverbs 12:27 to 28
Amazing Fact: The hardest bone in the human body is the jawbone.
Today In History: 11/04/1947 – Jackie Robinson became the first black player in major-league history. He played in an exhibition game for the Brooklyn Dodgers.
Quote: Those who trust in God cannot rust in life. Culled from '30 secrets to the Top' By Dr Paul Enenche.
Today's devotional was written by Pastor Paul Enenche of the Dunamis International Gospel Centre (DIGC), headquartered at Abuja, Nigeria, with Pastor Paul and Becky Enenche, as the Senior Pastors. It is a power-packed arena where God's Presence, Principles and Power are at work for the salvation, healing and restoration of human destinies and dignities