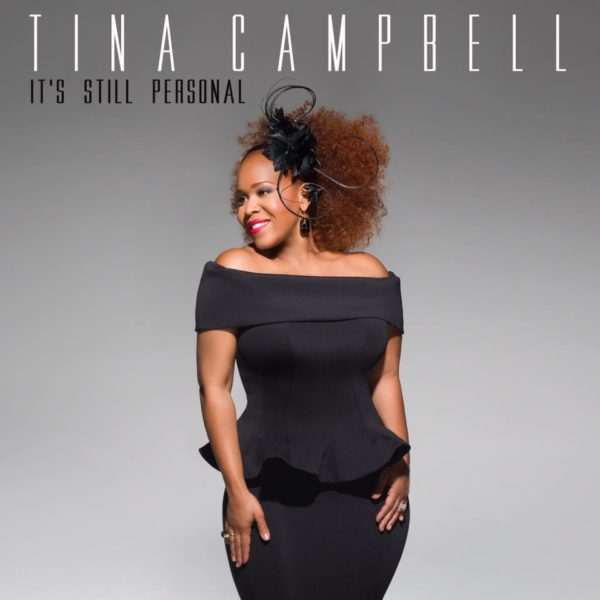 Grammy winning recording artist, author, WE TVoriginal series star, and now web series star, Tina Campbell has announced her upcoming "It's Still Personal Tour". The 20 city tour is set to launch in Los Angeles on October 18 and will run until just before Thanksgiving.
A gathering of top Gospel stars have assembled for the tour, including Grammy winner and Mary Mary partner Erica Campbell, Grammy nominees Jekalyn Carr and The Walls Group, a cappella group Resound, Jermaine Dolly, and Jor'dan Armstrong. In addition, joining the tour are spoken word poets Ezekiel Azonwu, David Bowden and Matthew Strange. Campbell's sister Thomasina "Goo Goo" Atkins will serve as the host for the event.
Fans will be treated to a free, live viewing of Tina and husband Teddy's hit web series, 10 Minutes with Tina and Teddy followed by audience Q&A on Saturdays in each tour market, as stand-alone shows, taped for future web postings.
Currently available as a pre-order, Campbell's upcoming solo release, It's Still Personal, will hit stores Friday, September 29th. All fans pre-ordering the new album will automatically receive a download of the single "Too Hard Not To."
The original song is the lead single from It's Still Personal, a re-working of Campbell's 2016 NAACP Image Award-winning solo debut It's Personal.
The creation and recording of It's Still Personal will be highlighted throughout the upcoming sixth and final season of the original hit WE tv show Mary Mary. The final season of the NAACP Nominated series premieres September 28th, 9PM ET/PT.
Check out the video for "Too Hard Not To" here.