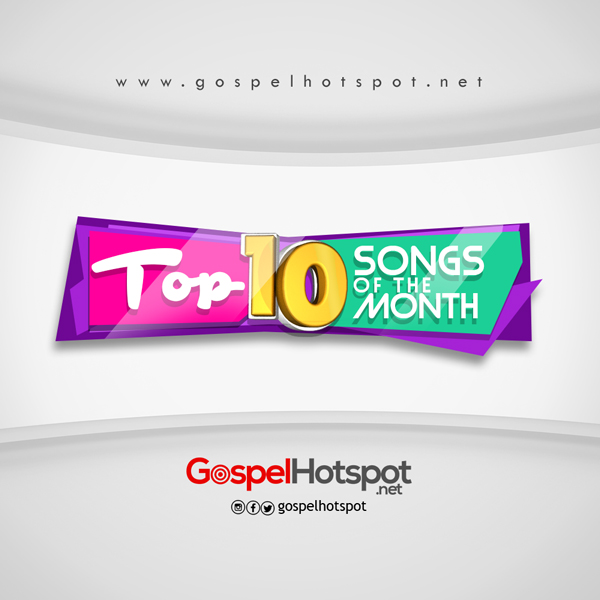 GospelHotspot Top 10 Nigeria Songs Of The Month is a perennial round-up list of best trending and thrilling gospel songs, released during the course of each month by well-known and upcoming gospel artistes and ministers.
GospelHotspot delivers to you the top 10 songs list for the month of March.
10. Toein – Mighty Wonder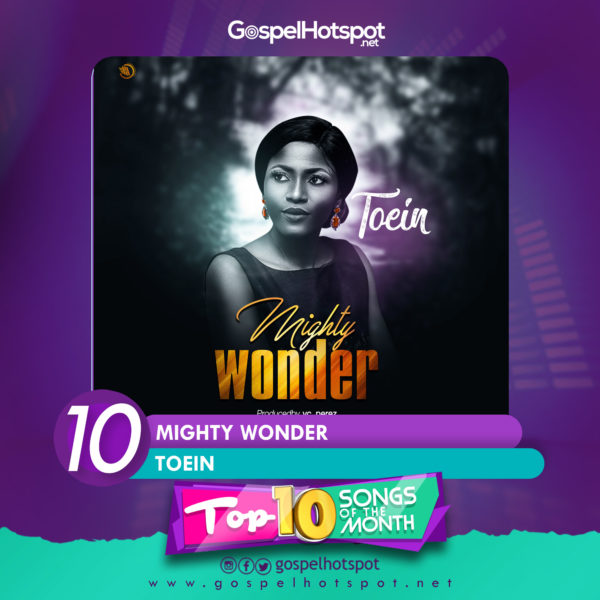 Anointed US based Nigerian Gospel artiste Toein is out with her latest song 'Mighty Wonder'.
DOWNLOAD MP3
9. St. Praise Ft. Favour – Amazing God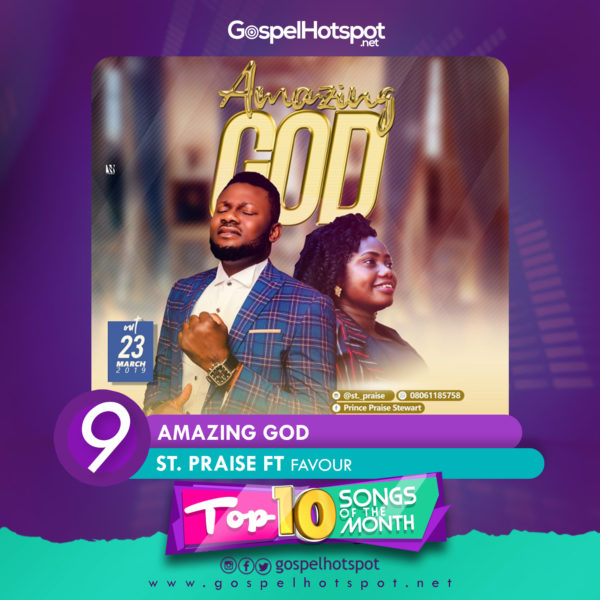 Dynamic Praise and Worship Leader, songwriter and Music Coach, St. Praise has release his much anticipated single titled "Amazing God" featuring an Abuja based music minister Favour Joseph.
DOWNLOAD MP3
8. Doris Francis – My Helper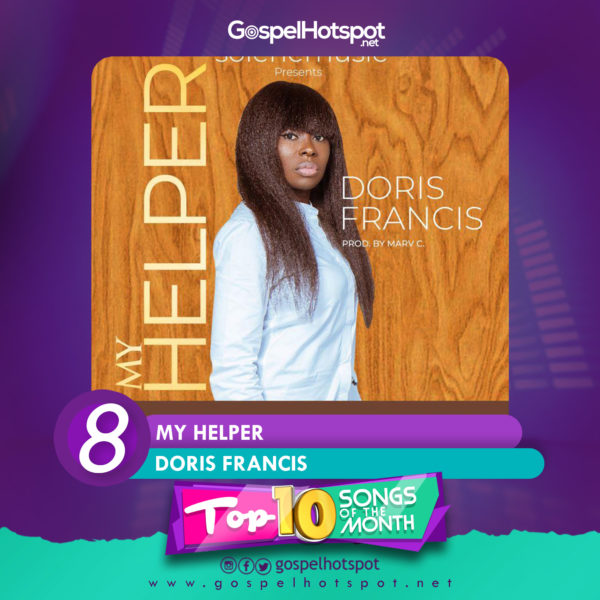 Doris Francis, one of the gifted and fastest rising gospel music ministers in Nigeria. She is phenomenal, her vocal dexterity is apt, gracious & anointed. She is passionate about serving Jesus with her gift.
DOWNLOAD MP3
7. Samsong – E Dey Work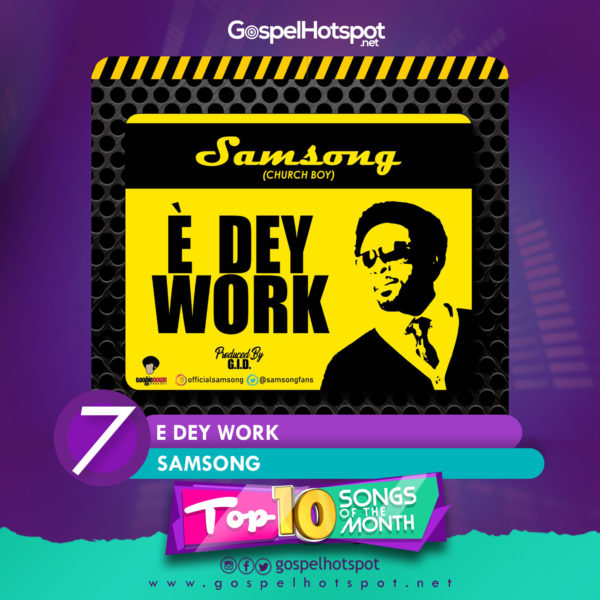 Prolific songwriter, award winning artiste and music icon Samsong returns with E Dey Work. Titled in one of Nigeria's popular language "Pidgin English" E Dey Work simply means "It's Working".
DOWNLOAD MP3
6. Testimony – Not Enough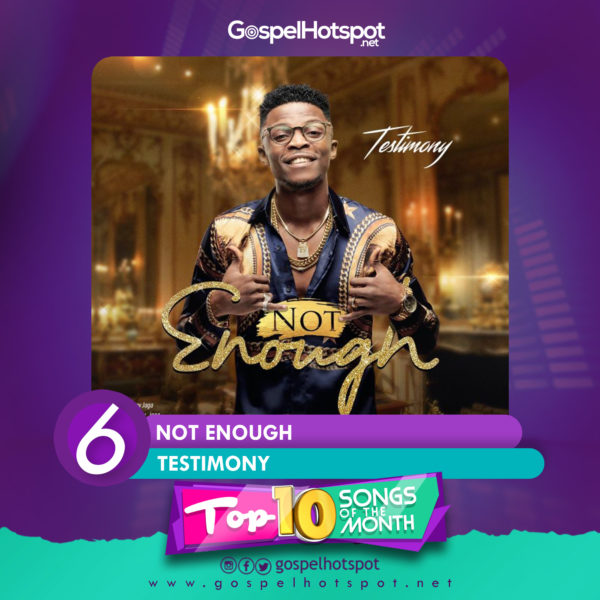 "Not Enough" is a song of gratitude to God for taking him up from GRASS to GRACE, the turning point of NOTHING to SOMETHING in his life and for turning his SCARS to STARS.
Its a song filled with Gratitude, appreciation and a way to encourage everyone that the Rejected  Stone can still be the Chief cornerstone.
DOWNLOAD MP3
5. Adetoun – A New Song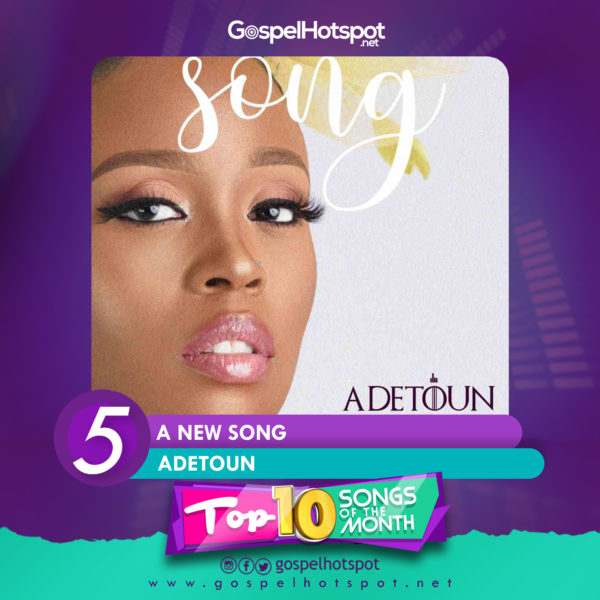 Adetoun starts her music year with a brand new thanksgiving single titled "A New Song", a perfect tune to usher us into the month of March!
This song is an expression of Adetoun's personal gratitude to God and everyone who has something to thank God for would easily connect to it.
DOWNLOAD MP3
4. Frank Edwards Ft. Da Music – One Song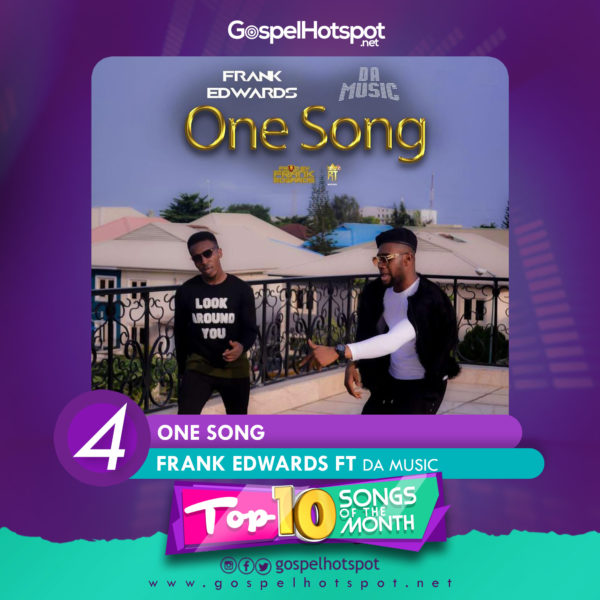 Frank Edwards releases the audio and visual of a new praise dance single titled 'One Song' featuring Da Music.
The new single is accompanied with a mind blowing video directed by H2O Films, the gospel minister never disappoints and we are sure this will stick like glue at first listen.
DOWNLOAD MP3
3. Pat Uwaje-King – Jehovah Daalu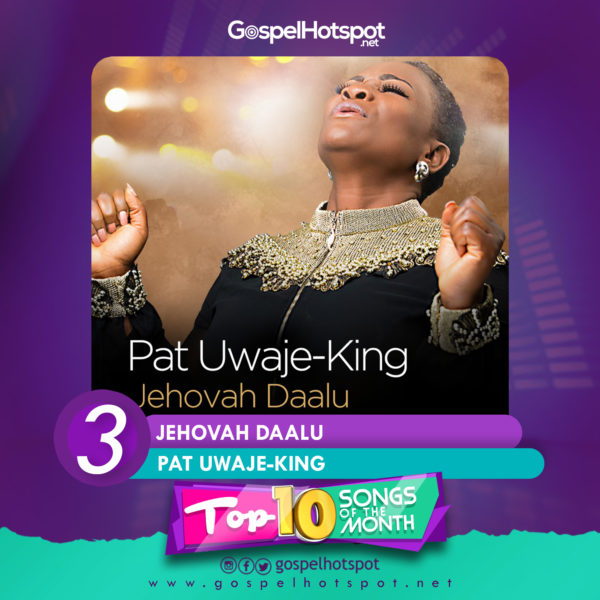 Renowned Nigerian recording artiste and Midnight Crew's lead singer, Pat Uwaje-King is out with a new single, 'Jehovah Daalu'.
DOWNLOAD MP3
2. MoniQue Ft. A'dam & Mike Abdul – No Alternative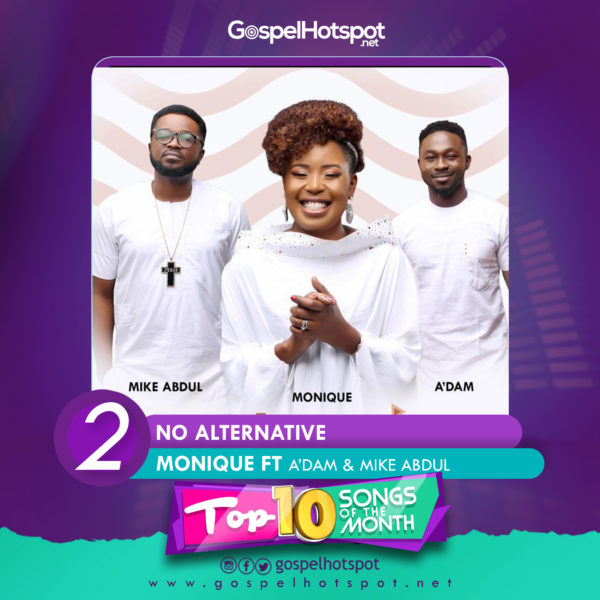 No Alternative By Monique, Mike Abdul & A'Dam is an  is acknowledgement of the uninhibited Sovereignty of God over all of creation.
DOWNLOAD MP3
1. Dunsin Oyekan – Open Up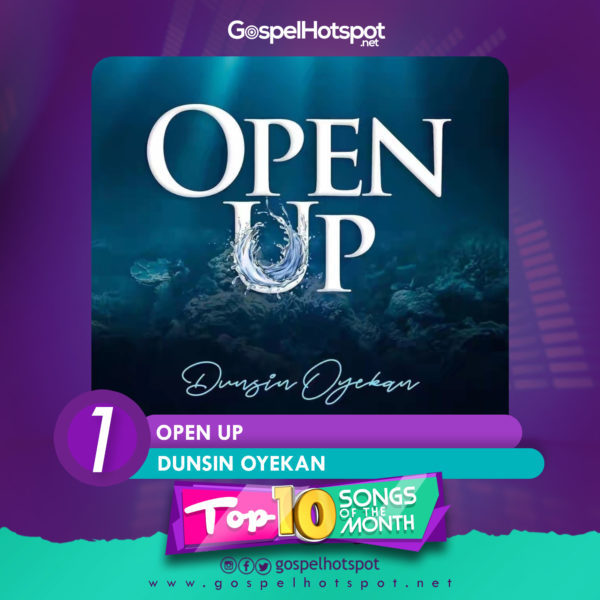 Gospel Artist Dunsin Oyekan releases a brand new spirit filled single and visual titled Open Up.
---
Here you have it, this is our countdown charts for the month of January for the Top 10 Gospel Songs released in Nigeria.
Like this post, share, and comment, tweet and let us also know what you think about this countdown in the comment section.