Top 7 Nigerian Gospel Songs Of The Week | 1st Week Of August, 2019
GospelHotspot.net's Top 7 songs is a list of the most sought-after gospel music in Nigeria during the week on our website.
This List Is Not Arranged In Order Of Popularity. Browse, Download, Listen, Enjoy And Like Our Facebook Page www.facebook.com/GospelHotspot
7. Ayo Moboluwaji Ft. Tosin Bee – God Alone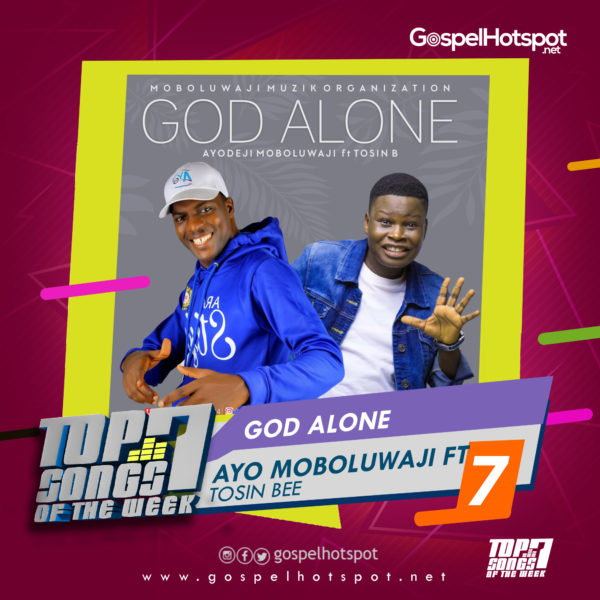 'God Alone', a contempo fusion is another heaven dew from the Great minister of songs, Ayo Moboluwaji featuring the seasoned Gospel minstrel Tosin Bee on it.
DOWNLOAD MP3
6. Anietie Bature – Enthroned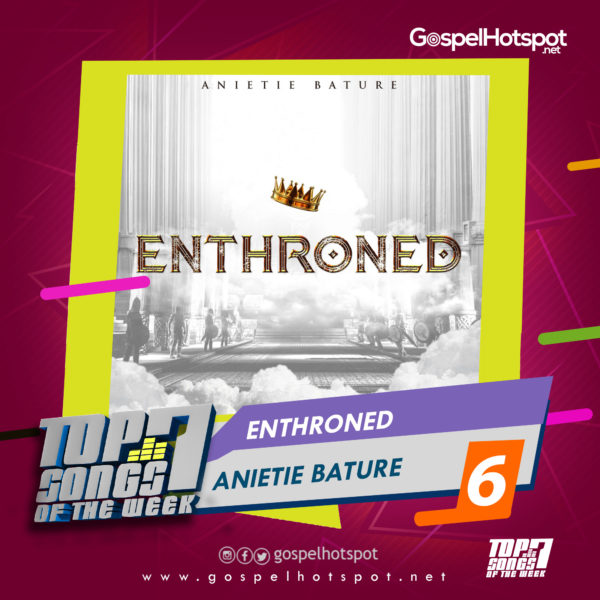 Here's a gifted gospel song opt from the throne room, engrave to 'Enthroned', a prolific new sound from Anietie Bature.
With her soft and charismatic soothing voice, Anietie Bature sings her heart out in her new single "Enthroned". 
DOWNLOAD MP3
5. Abijossy – The Breath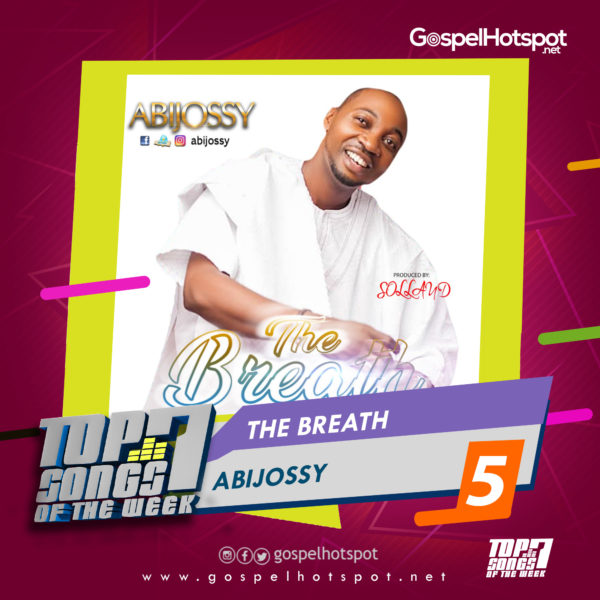 Abijossy having dropped his latest hit track Olowogbogboro in October last year has come with another worded and heavenly inspired track, that reminds us again that we should never take for granted The Breath of Life.
DOWNLOAD MP3
4. Enyo Sam Ft. Yadah – Rescued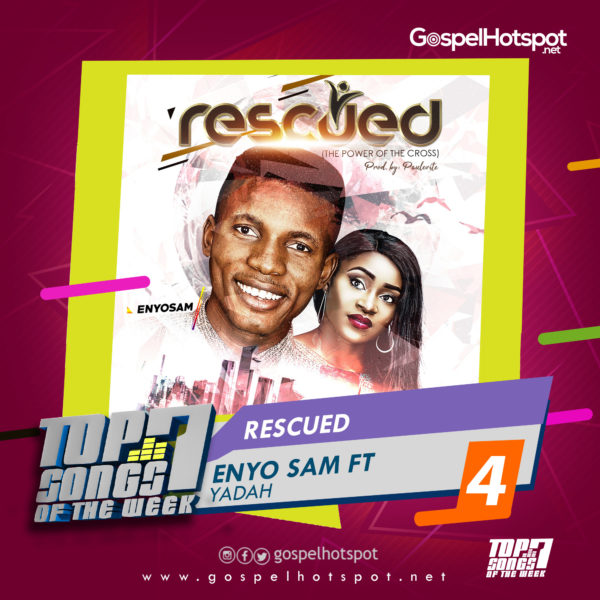 Gospel Singer and Worship leader "Enyo Sam" comes back with the release of a new single titled "Rescued" featuring Power Vocal House "Yadah".
This new single is coming two months after his first release "Nations Will Rise" for 2019.
DOWNLOAD MP3
3. Prexy Sam Ola – Only God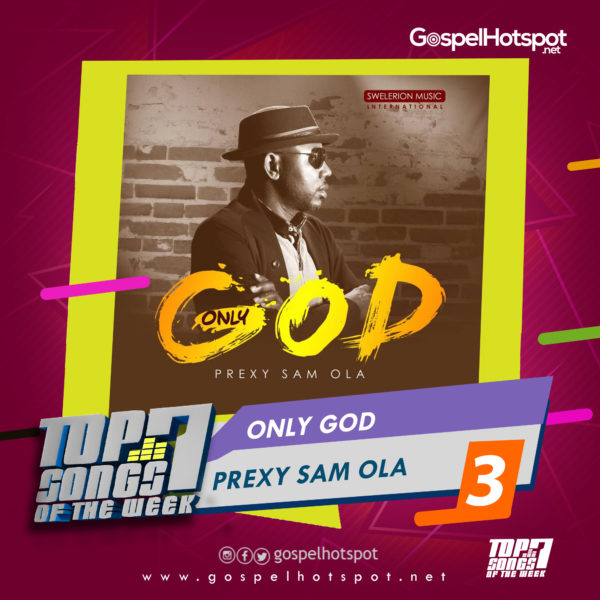 Nigerian-American Gospel Artist, Prexy Sam Ola who is also a worshipper and a songwriter drops new single titled "Only God".
DOWNLOAD MP3
2. Seyi Israel Ft. Eben – Name Above Everything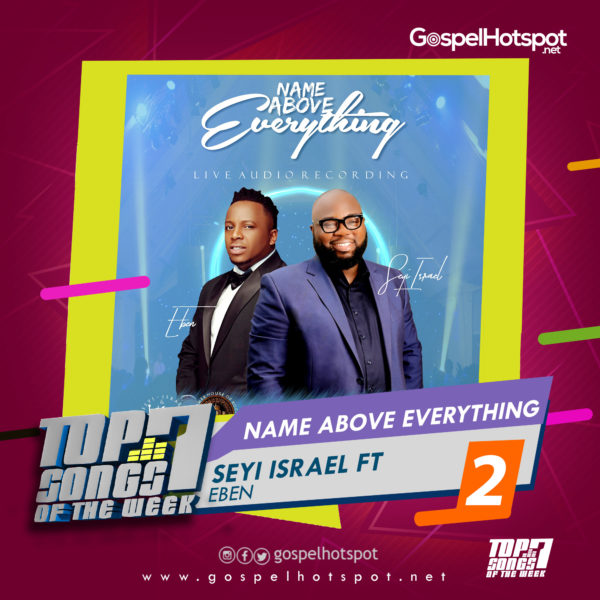 Seyi Israel and gospel music icon Eben are out with a new sound titled Name Above Everything.
"This song was birthed from Philippians 2:9-11. After a deep study of that Scripture, I got an understanding of the supernatural power and authority embedded in the name of Jesus; thus this song came flowing like a river from my spirit." – Seyi Israel
DOWNLOAD MP3
1. Frank Edwards – Wetin I Gain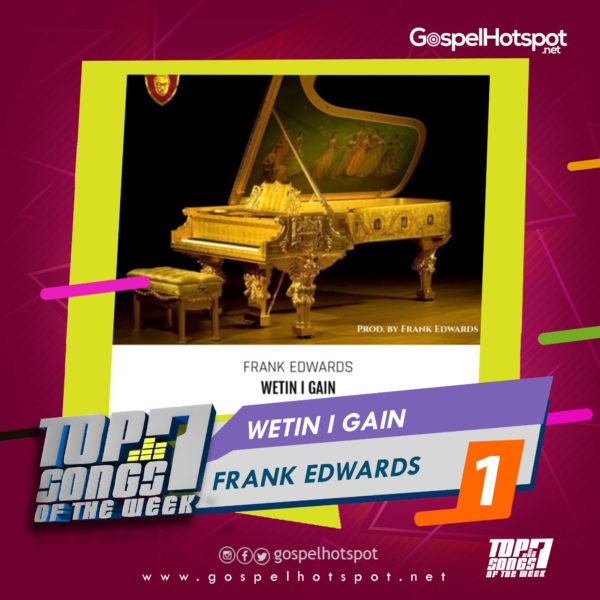 Nigerian gospel superstar and music producer, Frank Edwards, comes through with a brand new single dubbed 'Wetin I Gain'.
DOWNLOAD MP3
Did We Miss A Hit Song? Do you not agree with our listing? Add Your Voice, Leave Comments Below
CLICK HERE TO DOWNLOAD NEW GOSPEL SONGS