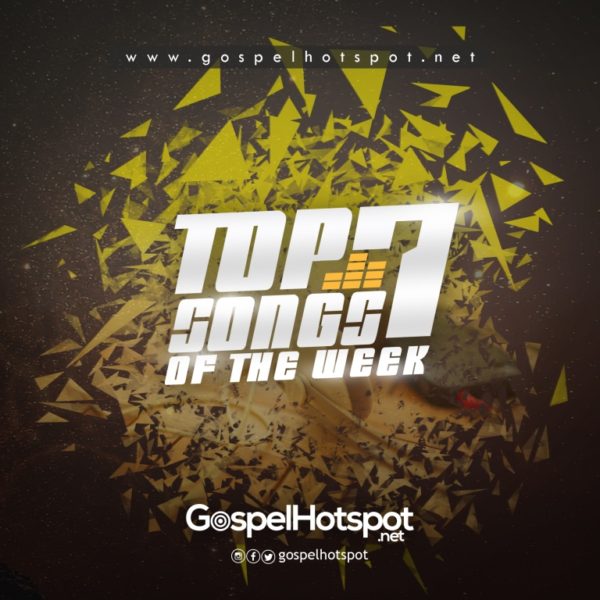 Top 7 Nigerian Gospel Songs Of The Week | 5th Week Of May, 2019
GospelHotspot.net's Top 7 songs is a list of the most sought-after gospel music in Nigeria during the week on our website.
This List Is Not Arranged In Order Of Popularity. Browse, Download, Listen, Enjoy And Like Our Facebook Page www.facebook.com/GospelHotspot
7. Doshai – You Are God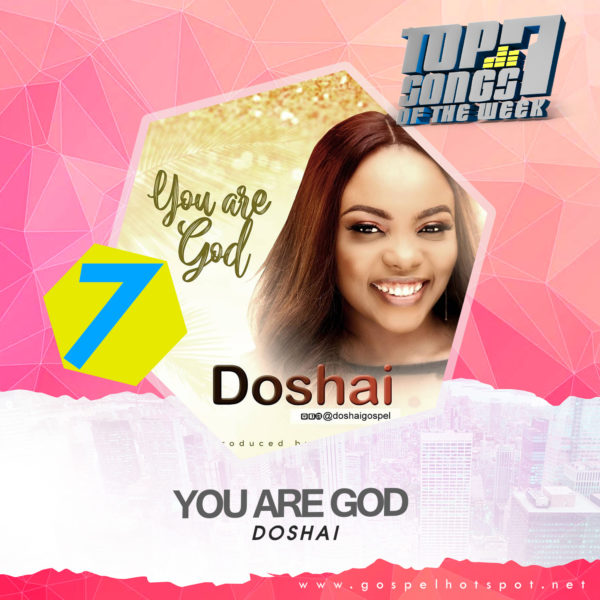 Doshai makes a come back with a soul lifting single "You Are God". The new single highlights the dependability of God in everything. Regardless of the situation you find yourself He is till God.
6. Annie Jonathan – No One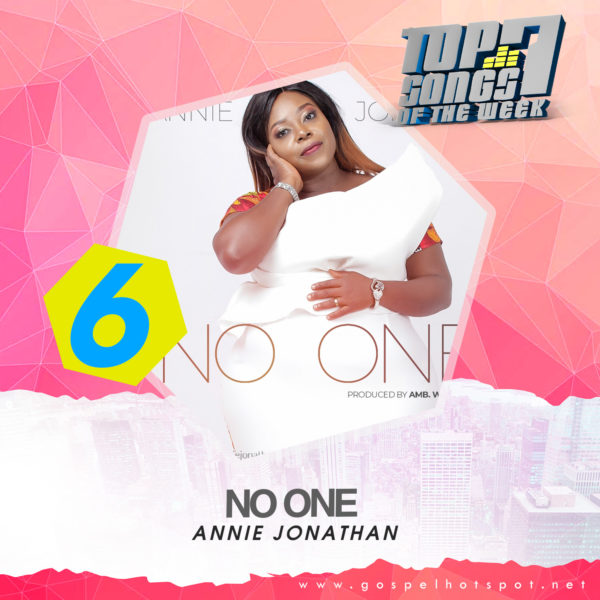 The ebulient and vivacious Annie Jonathan takes centre stage with the premiere of her debut single titled – 'No One' – produced by the unrivalled human Faculty of Music – Ambassador Wole Oni.
5. How We Do It – Tyanx Ft. A'dam, Tosin Bee & Jaming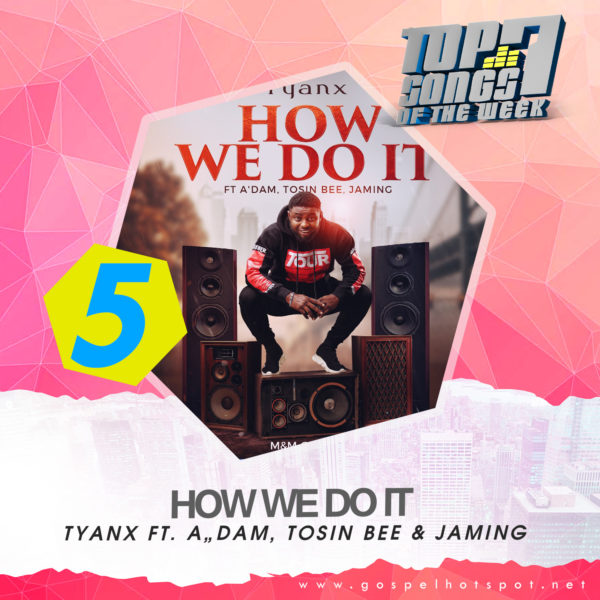 Prolific music producer 'Tyanx' releases a potential banger titled 'How We Do It'. Tyanx team up with the indomitable A'dam, Tosin Bee & Jaming when putting together 'How We Do It'.
4. Tai Jay – Next Level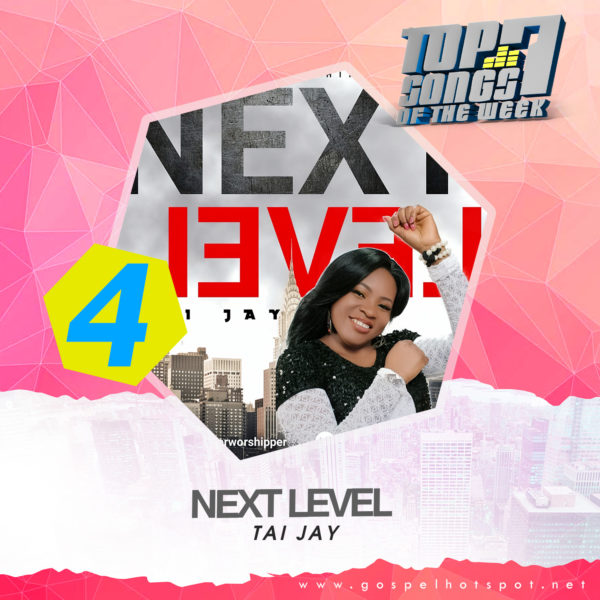 Gospel music minister Tai Jay releases the single "Next Level" off the album "Do Your Dance."
"Next Level," a contemporary Praise song combines urban elements with conventional Gospel music elements to deliver a declarative message. Tai Jay announces the next level irrespective of what the obstacles may be. It is a song of faith that defies the circumstance to declare victory.
3. Biodun Ajanaku – Redeemer Lives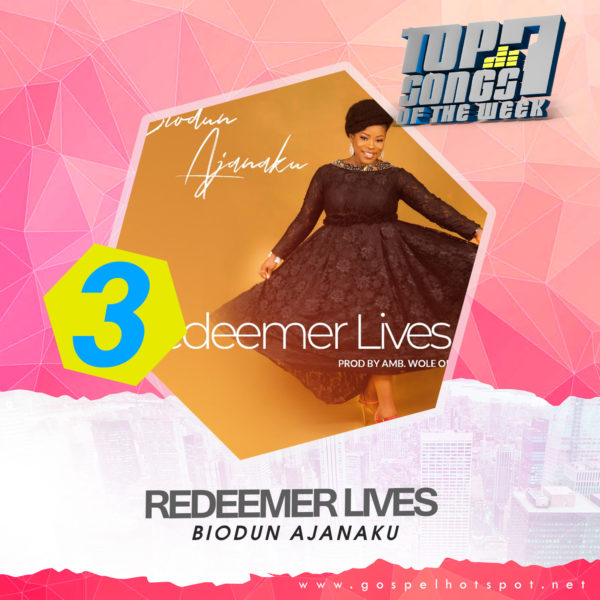 Gospel artiste, composer and performer – Biodun Ajanaku stays relentless, indefatigable and relevant as she releases yet another single – 'Redeemer Lives' – produced by the unbeatable Ambassador Wole Oni. 
2. Newpower – God Over Everything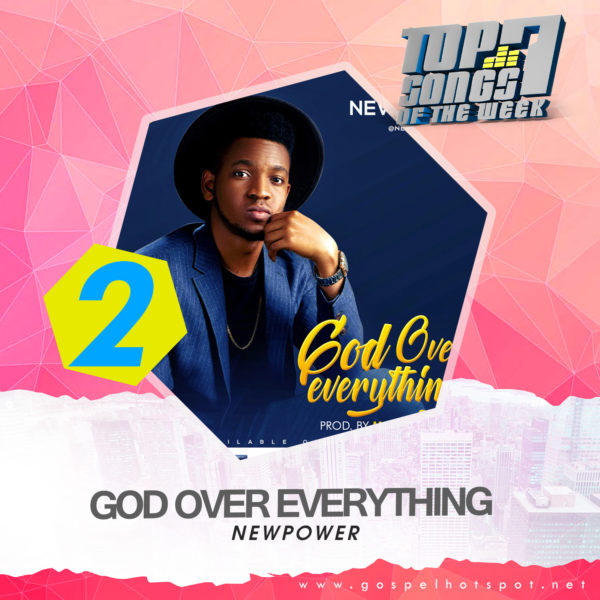 Contemporary Christian artiste Newpower exalts "God Over Everything" in his newest single produced by the prolific Mayo MuziQ. Known for his captivating melodies and indubitable presence embodied in his music, the Nigerian-born singer expresses the sovereignty and greatness of God with this beautiful worship piece.
1. Tim Godfrey – Okaka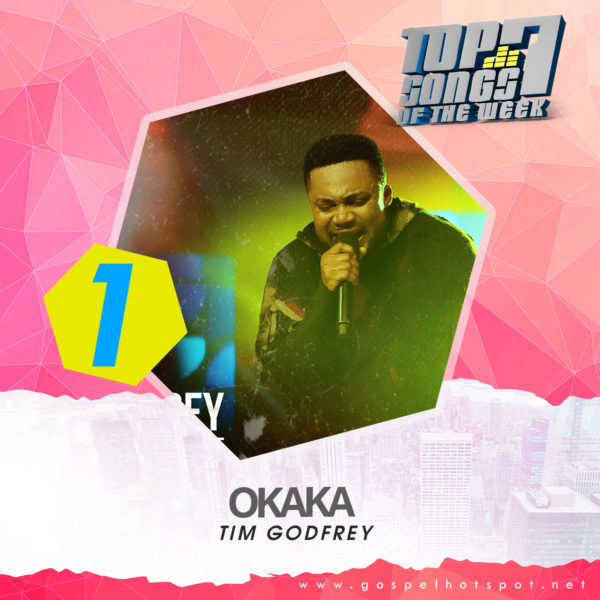 Rox Nation's CEO, Tim Godfrey and his multiple-Award-winning crew "Xtreme" releases a new single titled 'Okaka' today, exactly three weeks away to His annual concert, one of the biggest Music gatherings happening in Africa themed "Fearless Rebirth".
Did We Miss A Hit Song? Do you not agree with our listing? Add Your Voice, Leave Comments Below