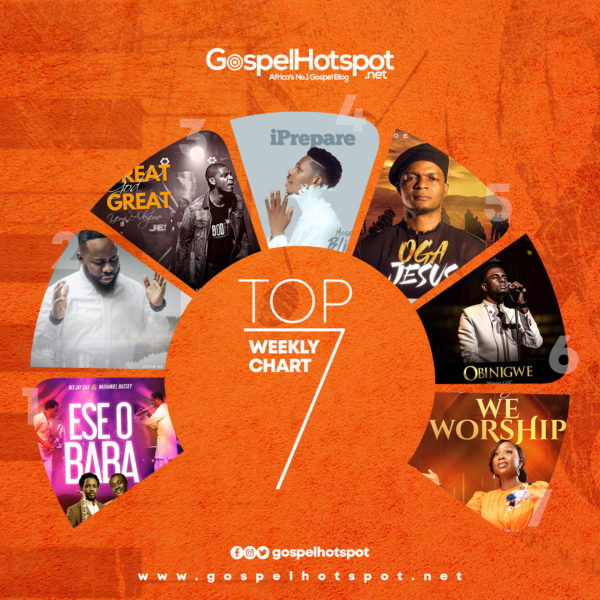 Cheers to a pleasing moment as we share another release of the Top 7 Nigerian Gospel Songs Of The Week.
In the last seven days, numerous Gospel songs were released by our distinguished Nigerian Gospel music artistes. It's being impressive to make the desired playlist because all are amazing!
However, do enjoy this special lineup of Top 7 Nigerian Gospel Songs for the second week of November 2021. Check the full list below:
Note: This list was prepared based on the Digital Downloads & Streams statistics from Gospel Hotspot Server.
7. We Worship – Oluwatoyin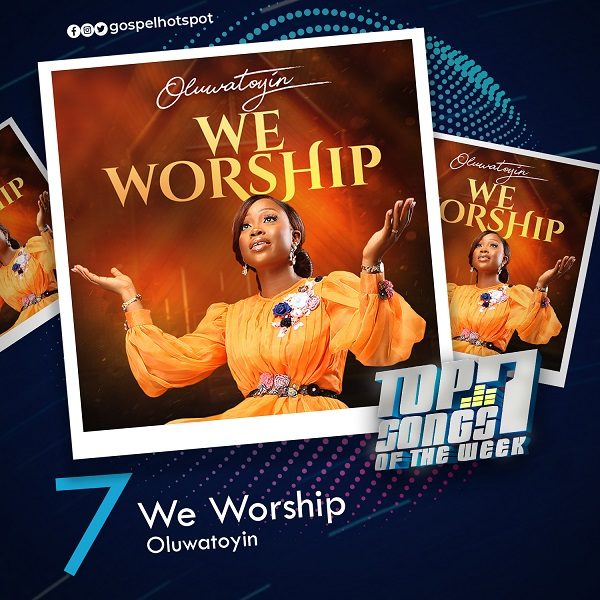 A Nigerian recording Gospel artiste, Oluwatoyin releases another single titled 'We Worship'.  Produced by Tynax, this single is a worship song that reminds us of who God is.
DOWNLOAD MUSIC
6. Obinigwe – Minister GUC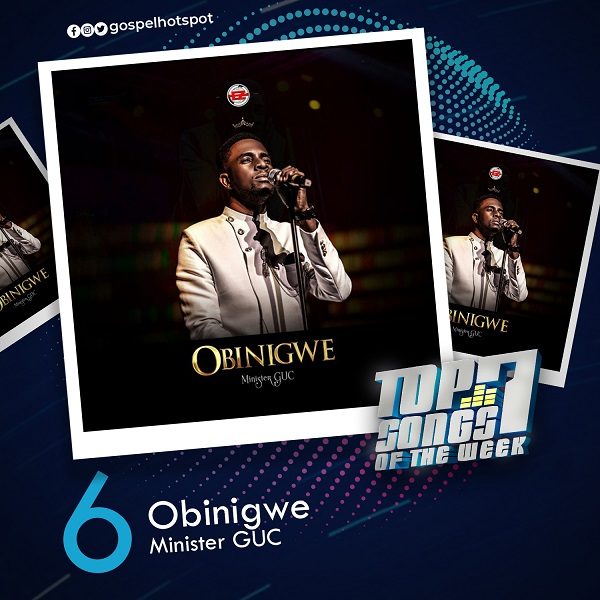 EeZee Conceptz presents Minister GUC in a powerful and heartfelt worship titled Obinigwe.
"Obinigwe" which is in the Igbo dialect translates "He who Lives in the Heavens" was ministered live and recorded. The song stirs up gratitude as Minister GUC provokes reflection on God's goodness. It climaxes with a section of tongue-speaking as GUC reminds us that God's grace did not come to us by works, therefore no man can boast.
DOWNLOAD MUSIC
5. Oga Jesus – Joe Praize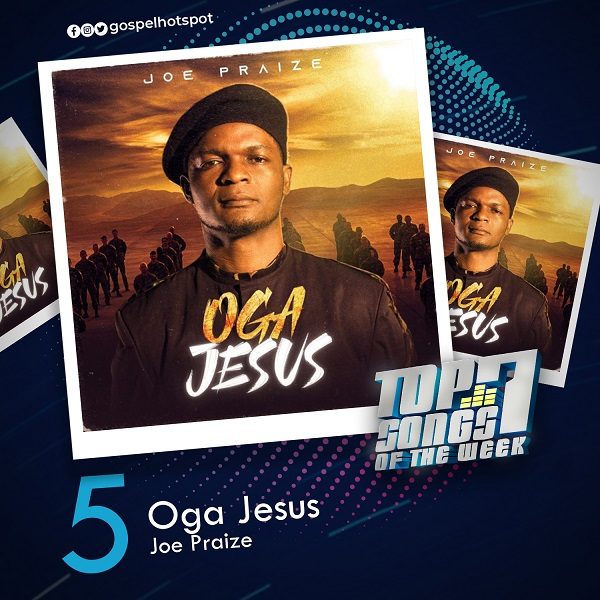 Award-winning Nigerian gospel artist and prolific songwriter Joe Praize churns out a new single titled 'Oga Jesus'.
"Oga Jesus" is a powerful praise song that will tune you into dancing and exalting God. The acknowledges God as the Lord of all, the "Oga Kpata Kpata".
DOWNLOAD MUSIC
4. iPrepare – Moses Bliss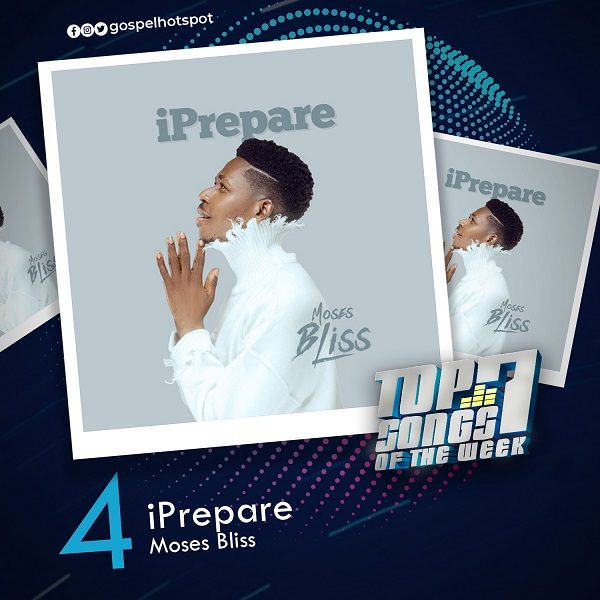 Coming barely a month after the release one of the latest prophetic sound "Miracle". Moses Bliss shares new single "iPrepare" an awakening call to believers all over the world on the coming of the Lord.
Living in the world where distractions and the devil is doing all he can to turn many away from the goal of eternity with the maker, iPrepare is a sound that is relayed as a call to refocus our gaze on the reward that is ahead of us.
DOWNLOAD MUSIC
3. Great God Great – Yemi Adeyemo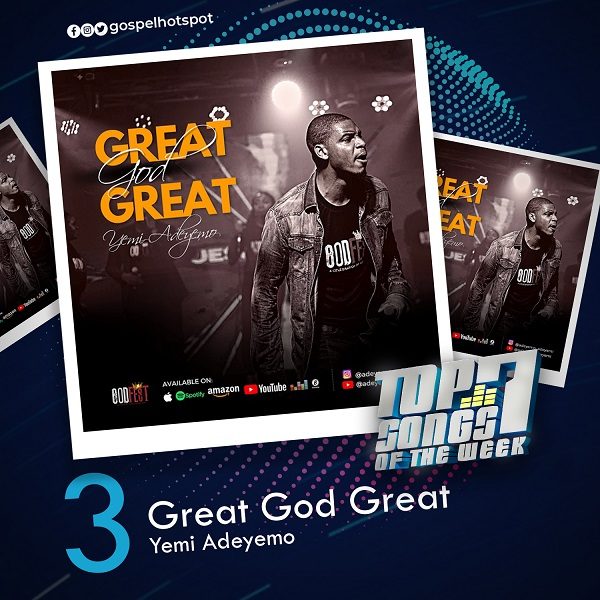 Following the release of his highly talked about single "Jesus I am Calling", Yemi Adeyemo shares yet another powerful single off the Godfest Live recording project titled "Great God Great".
His single "Jesus I Am Calling" released in May 2021 was received to both critical acclaim and many remarkable testimonies including one of miraculous preservation from death.
DOWNLOAD MUSIC
2. Out Of My Belly – Prospa Ochimana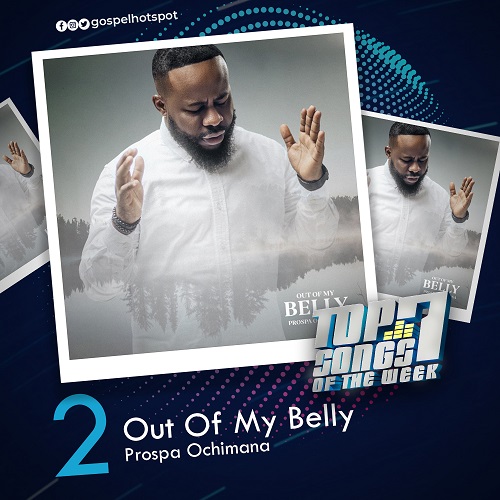 Minister Prospa Ochimana shares a new spirit-filled sound "Out Of My Belly" recorded live in Abuja. The new single is the first after his debut album and set to stir up a deep hunger and intimacy with the Father.
DOWNLOAD MUSIC
1. Ese O Baba – Beejay Sax Ft. Nathaniel Bassey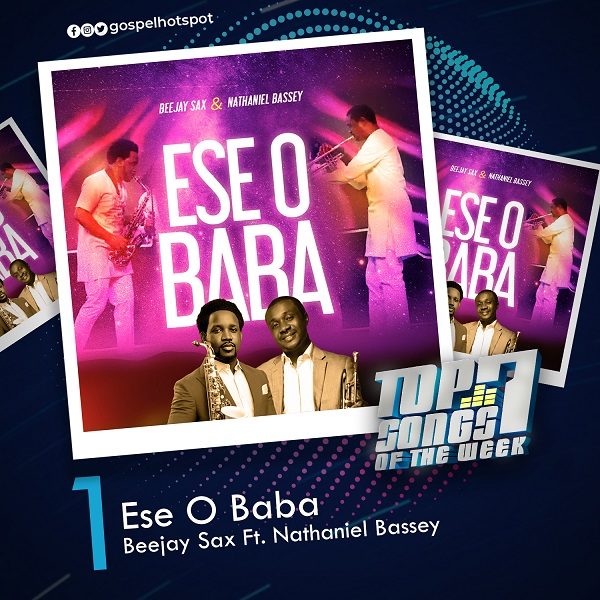 Beejay Sax teams up with worship leader, Pastor Nathaniel Bassey in a new song 'Ese O Baba'.
Recorded live at the Beejay Sax live 2021 edition,  ace gospel saxophonist, Beejay  Sax and world-renowned worship leader, Nathaniel Bassey collaborate on this piece.
Ese O Baba is a simple worship song of gratitude that reiterates the need for thanksgiving through every of life's season and circumstance. Inspired by the true spirit of worship , Beejay Sax and Nathaniel Bassey deliver excellently well on this one. This song is truly a must have on your worship playlist.
DOWNLOAD MUSIC
---
Did We Miss A Hit Song? Do you not agree with our listing? Add Your Voice, Leave Comments Below
CLICK HERE TO DOWNLOAD NEW GOSPEL SONGS