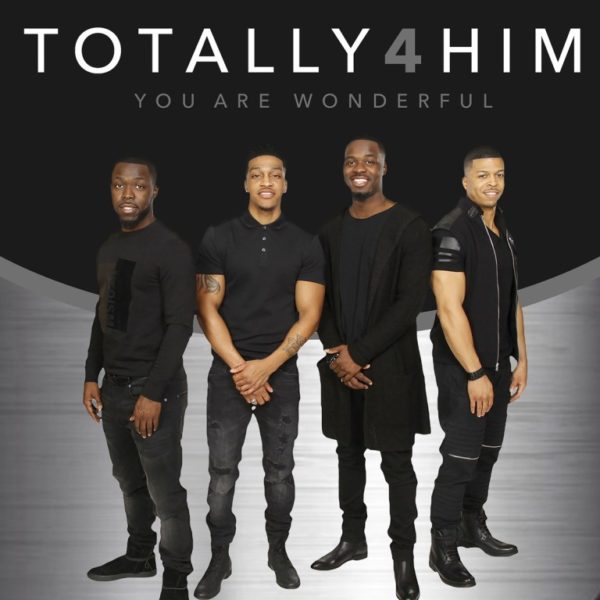 After a brief hiatus, Contemporary Quartet, Totally 4 Him, a young group of gentleman from Lumber City, Georgia, that consists of lead singer Carlos Harvey (31) and Michael Harvey, Jr. aka "Turk" (24) – who are biological brothers and Dante Eady (29) and Jesse Eady (26) – who are also brothers are making their return to gospel music with the release of their refreshing new ballad and radio single "You Are Wonderful," which is impacting Gospel and Christian AC radio now and Adult R&B on May 2nd.
"You Are Wonderful" – a song of adoration and thanks is written and produced by Stellar Award winning, GRAMMY® nominated producer Dana Sorey (Tye Tribbett & G.A., Jason Nelson, Anthony Brown). "You Are Wonderful" is set to be released on all digital music outlets this summer and their national self-titled debut project, TOTALLY 4 HIM, later this year.
The group made their entry into the genre in 2009 with their digitally released single "Be Grateful" – the lead single from their 2010 digitally released debut independent project BE GRATEFUL (Tate Music Group). In 2014, the group released the infectious national debut radio single and concept music video "All We Need Is Love" featuring the legendary Doug Williams (of the famed Williams Brothers) and award winning producer Stan Jones.