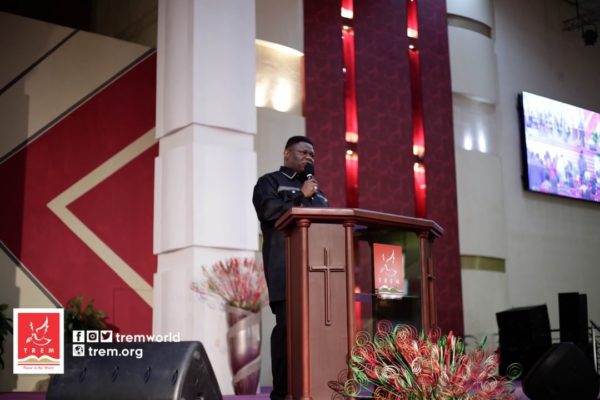 Topic: Enter Into His Rest [21st July 2018]
"Let us labor therefore to enter into that rest, lest any man fall after the same example of unbelief."Hebrews 4:11
The things you hear in the Word are very critical for your survival in this day and hour. Don't take them for granted. Don't be a hearer of the Word and not the doer. Hear it and act on it.
God has done everything He will do. The last time I checked, He is sitting down (Psalm 2:4). He is not doing any new thing. It is our own part to see what He has done and take it. Our part is to labour to enter His rest. That's the labour you are called to labour.
You are not called to labour to be healed. No! By His stripes, you were healed. You are not called to labour to make money. No! He became poor so you might be rich. Anything that you need in life, He has already done the labouring. So, the only labour for you is to labour to enter His rest. That is the labour we are called unto; to enter the rest of what He has done. Enter like Ruth and begin to pluck the fruits. And as you keep on plucking, the labourers are dropping some on your pathway on purpose and before you know it, you become the owner of the garden.
Rest! Go to bed! Just enjoy your life! Let all those wrinkles leave your face. As handsome or as pretty as you are, you are allowing wrinkles because of problems? Take care of yourself. Look good for Jesus. It pleases God to see you look good. It does not honour God when you look anyhow. No, it does not. He paid the supreme price for our complete and total victory. Enter His rest. Start labouring in the Word of God today.
Further reading: Hebrews 4: 1-11, Matthew 11:28-29
Daily Bible Reading: Morning- Psalms 29-30; Evening- Acts 23:1-15
Written by Dr. Mike Okonkwo; Is the Presiding Bishop of The Redeemed Evangelical Mission (TREM); a versatile man of God with over 30 years of dedicated service unto the Lord.